Image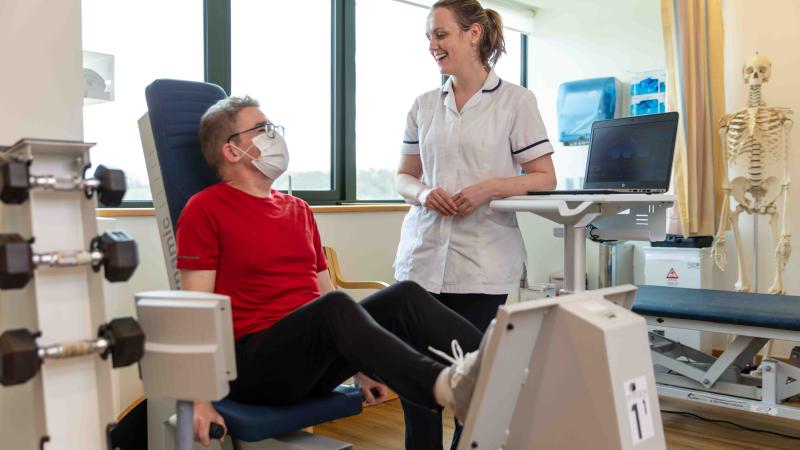 Work with us
Working with Blackrock Health is a unique opportunity. We offer the chance to work at some of Ireland's most advanced hospitals while still enjoying a sustainable work-life balance. We ensure all our people have the support they need to progress their career, and we offer a package of unmatched benefits across our three hospitals and diagnostic clinic.
Our four clinics in Ireland
Blackrock Health offers three leading hospitals and a diagnostic clinic. Our hospitals are Blackrock Clinic, Hermitage Clinic, and Galway Clinic and Limerick Clinic is a diagnostic service. Working together, we aim to give patients faster and easier access to a wide range of expert medical services.
Blackrock Clinic
Blackrock Clinic, located in south Dublin, is known for its advanced cardiac and orthopaedic care. This hospital also offers a range of services in areas such as neurology, oncology, and gastroenterology. We also provide state-of-the-art diagnostic and imaging facilities in this location. We have over 150 consultants who work at Blackrock Clinic, and provide access to the latest medical technologies. 
---
Galway Clinic
Galway Clinic, located on the outskirts of Galway City, offers a range of specialist services. This includes cardiac care, oncology, and orthopaedics, as well as expert diagnostics and imaging. This hospital is known for its use of advanced medical technologies and its commitment to quality patient care. 
---
Hermitage Clinic
Hermitage Clinic, located in Lucan, west Dublin, is recognised for our expertise in orthopaedic surgery and sports medicine. This hospital also offers a range of services in areas such as cardiology, oncology, and urology. We have advanced imaging and diagnostic facilities, and can provide minimally invasive procedures. Hermitage Clinic aims to give comprehensive and personalised care to all our patients.
---
Limerick Clinic
Limerick Clinic is a state-of-the-art facility that offers fast and convenient access for imaging and tests. This clinic has the latest medical technologies, including advanced imaging and diagnostic equipment. This clinic is committed to providing the highest standards of expert outpatient care as a local alternative for our patients.
---
All four of these Blackrock Health services are committed to providing a supportive and collaborative work environment for our employees, with ongoing opportunities for education and professional development. We offer competitive salaries and benefits packages, as well as a range of flexible work arrangements to ensure a healthy work-life balance. With a focus on quality patient care and outcomes, we offer exciting opportunities for healthcare professionals looking to join our team at any of these four locations.
What do our people say about working with Blackrock Health?
Browse our current vacancies across the group