Dr. Aftab Jan
Cardiology
Specialities
Interventional Cardiology
Complex Angioplasty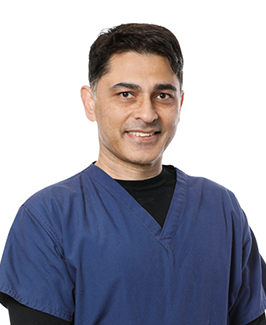 Contact details
Locations
Hermitage Clinic, Suite 13
View Bio
Dr. Aftab Jan is a UCD Assistant Clinical Professor and Interventional Cardiologist. After completion of research and general training in cardiology in Ireland, he located to the UK to undertake fellowship in interventional cardiology in Liverpool Heart & Chest Hospital, UK. He was appointed Consultant Interventional Cardiologist in Nottingham University Hospital NHS Trust and Sherwood Forest Hospitals Foundation Trust UK in 2014, where he was also the cardiology research lead and principal investigator on several cardiology trials. He was actively involved in Royal College of Physicians U.K, undergraduate and post graduate clinical teaching programmes. Areas of interest: General cardiology, Coronary artery disease, Simple & complex coronary intervention, Preventative cardiology, Management of Heart failure, Management of Hyperlipidemia, Hypertension management, Arrhythmia diagnosis & management, Cardiology research & training
Dr.Jan completed his basic training in cardiology at University College Dublin followed by a 2 year cardiology research fellowship focusing on advance heart failure studies leading to several publications in peer reviewed journals. He commenced dedicated clinical training in general cardiology in St. Vincent's University Hospital Dublin, and further training in cardiology with emphasis on cardiac intervention in St. James's Hospital Dublin. He also obtained specialist training in General Internal Medicine with the Royal College of Physicians, Ireland.
Dr. Jan undertook a 2 year research programme in cardiology in Conway Institute University College Dublin focusing on studies related to advanced heart failure management publishing many research articles in peer reviewed journals. He was also the research lead in Sherwood forest Hospitals Trust, Nottinghamshire,UK where he was the lead investigator on a few industry led research studies, trust wide and national audits.
Dr. Jan moved to the UK to undertake a fellowship in cardiac intervention in Liverpool Heart & Chest Hospital, one of the highest volume and leading stand alone cardiac intervention centers in the UK. Here he spent time learning complex cardiac interventional skills with leading operators and key opinion leaders in the field. He was involved in several major practice changing cardiology trials during his time there. Dr. Jan was awarded specialist status in cardiology & Internal Medicine and is on the Medical Councils specialist register since 2013.