Dr. Daniel O'Hare
Cardiology
Specialities
Atrial fibrillation
Arrhythmias
General cardiology
Palpitations
Pacemakers and ICDs
Cardiac MRI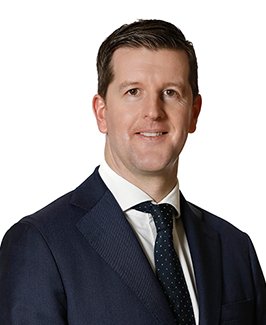 Locations
Blackrock Clinic, Suite 11 |
Tuesday & Wednesday AM & PM
View Bio
Dr. Daniel O'Hare is a Cardiologist and Electrophysiologist practising in the Blackrock clinic, Dublin. He has extensive training in Ireland and abroad and performs the latest ablation procedures in the treatment of atrial fibrillation and cardiac rhythm management.
Dr. O'Hare graduated from the inaugural Medicine programme in the University of Limerick in 2011, and was awarded the Gold Medal for Medicine. He undertook his Irish Cardiology training years in the University Hospital Limerick, University Hospital Galway, St. James' and St. Vincent's Hospitals in Dublin. He also has been awarded a Bachelor of Engineering from Queens University Belfast, and recently completed an MD from King's College London.
Dr. O'Hare has been awarded a research MD from King's College London, in the area of of electrical conduction in the atria and the role of Cardiac MRI in the evaluation of the arrhythmia patient. Work from this thesis was presented internationally. His research in Atrial fibrillation was awarded the best Oral Abstract award in the Irish Cardiac Society's Annual Meeting. In addition, Dr. O'Hare has multiple publications in peer reviewed journals in Cardiac Rhythm Management.
Following completion of his cardiology training in Ireland, Dr. O'Hare completed a Fellowship in Clinic Electrophysiology in St. Thomas' Hospital Westminster. He then undertook a post CCT Fellowship in the University Hospital Birmingham.