Dr. Elizabeth Cryan
Psychiatry
Specialities
Limited to medicolegal assessments only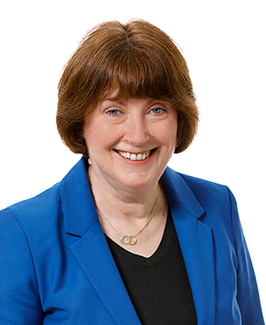 Contact details
Locations
Hermitage Clinic, Suite 31 |
Monday & Tuesday
View Bio
Dr. Cryan was appointed to Mental Health Commission panels in 2009 to provide independent reports and sit on Tribunals and most recently reappointed in 2022. Provision of medico-legal assessments and reports since 1996 and has given expert evidence in Court, to the Hepatitis C and HIV Tribunal, and to the Institutional Redress Board.
Graduate of Trinity College Dublin (TCD) 1979 with Medals for first place in Psychiatry, Pathology, and Microbiology and Honours in Medicine. Initially trained in medicine and gastroenterology (lecturer in medicine, TCD, 1983). General & Higher Professional Training in Psychiatry (General Adult Psychiatry Speciality) and is on the Specialist Register of the Irish Medical Council. Consultant Psychiatrist for Dublin 15 and Connolly Hospital, 1994-2012. Consultant Psychiatrist for Mental Health Teams associated with Tallaght Hospital (half time) November 2013-April 2017. Senior Lecturer in psychiatry for Royal College of Surgeons in Ireland (RCSI), 2003-2012
Several publications. Research degree (MD) awarded by TCD in 1996 for original research in clinical psychiatry.
Fellowship Royal College of Physicians. Member of College of Psychiatrists of Ireland. Member of Royal College of Psychiatrists