Dr. Frances Stafford
Rheumatology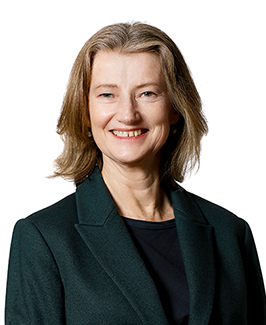 Contact details
Locations
Blackrock Clinic, Suite 32 |
Monday & Wednesday - Tuesday & Friday AM
View Bio
Dr. Stafford is a graduate of UCD. After general medical training in Dublin, she moved to North America for a decade of work in Rheumatology, both clinical and research. This included a fellowship at Harvard Medical School, as well as fellow and staff positions at the National Institutes of Health, MD, the largest medical research campus in the world. She returned to Blackrock Clinic as Consultant Rheumatologist in 1995. She has been on the Board of Arthritis Ireland, Irish Society of Rheumatology and Women in Medicine in ireland Network.
Dr. Stafford is a medical graduate of UCD. She is a Fellow of the Royal College of Physicians of Ireland. She is American Board Certified in Internal Medicine, and in Rheumatology
Clinical research interests have included inflammatory arthritis, eg psoriatic and ankylosing spondylitis, connective tissue disease eg lupus, and more recently the Coronavirus pandemic in patients with rheumatic disease.
Rheumatology Fellowship Training was completed at the University of Toronto, followed by Harvard Medical School at the Massachusetts General Hospital. A 4 year Postdoctoral Research Fellowship was awarded by the Arthritis Foundation and completed at the National Institutes of Health.