Dr. Francois Saayman
Gynaecology
Specialities
Laparoscopic Surgery
Benign Gynaecology
Menopause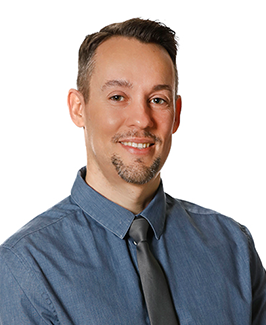 Contact details
Locations
Blackrock Clinic, Suite 7 |
Monday & Wednesday PM
View Bio
Dr Francois Saayman completed his Higher Specialist Training in Obstetrics and Gynaecology at the University of the Witwatersrand in Johannesburg, South Africa in 2011. He completed further training to receive Minimal Invasive Gynaecological Surgeon certification by The European Academy of Gynaecological Surgery in 2016. Dr Francois Saayman worked as a Consultant at the Chris Hani Baragwanath Hospital in Johannesburg and subsequently as a Private Consultant at Mulbarton Hospital in Johannesburg before relocating to Ireland in 2021.
Bachelor of Medicine and Bachelor of Surgery obtained at The University of Pretoria, South Africa in 2004. Obtained fellowship of the College of Obstetricians and Gynaecologists of South Africa in 2011. Obtained a Master of Medicine in Obstetrics and Gynaecology from the Univerity of the Witwatersrand, South Africa in 2012. Minimal Invasive Gynaecological Surgeon Certification, The European Academy of Gynaecological Surgery obtained in 2016.
My MMed research on the Effect of 2 referral intervals on diagnostic discordance between cytology and histology at a colposcopy clinic was published in the International Journal of Gynecology and Obstetrics
Dr Saayman worked in the Rahima Moosa Mother and Child Hospital, Chris Hani Baragwanath Academic Hospital, and Charlotte Maxeke Johannesburg Academic Hospital in Johannesburg during his training at the Department of Obstetrics and Gynaecology of the Witwatersrand.