Dr. James P. Beirne
Gynaecology
Specialities
Gynaecological cancers
Pelvic surgery
Endometriosis
Fibroids
Ovarian cysts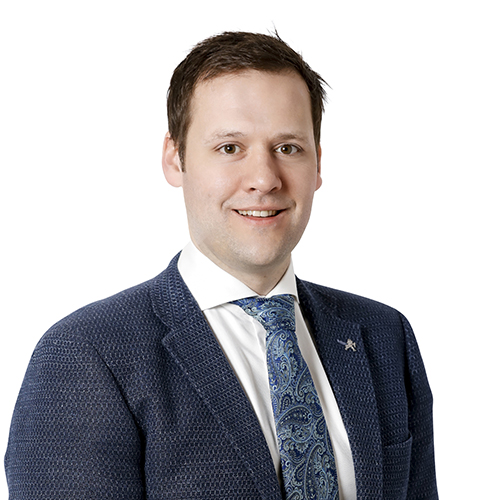 Contact details
Locations
Hermitage Clinic, Suite 23 |
Thursday
View Bio
Dr. James P. Beirne is a Consultant Gynaecological Oncologist and Gynaecological Surgeon. He has dedicated his career to specialising in the care of women with new and recurrent gynaecological cancer. He is one of the few specialists in the UK and Ireland who is dual-clinical fellowship trained and, formally, dual-clinical academic trained. He is also a specialist in complex pelvic surgery for non-cancerous gynaecological problems such as endometriosis.
Dr. Beirne has special interests in complex abdomino-pelvic surgery, minimally invasive surgery, vaginal surgery, risk reduction surgery for hereditary gynaecological cancers, sentinel lymph node techniques, advanced cytoreductive surgery for ovarian cancer, exenterative surgery for abdomino-pelvic malignancy, quality improvement and patient safety in surgery. 
MB BCh BAO (QUB 2006), MRCOG (RCOG 2011), DFSRH (RCOG 2015), PhD (QUB, 2016), Accredited Colposcopist (BSCCP, 2017), Certificate of Completion of Training and Subspecialist Accreditation (RCOG and GMC, 2020), PGCCE (QUB, 2020), Certified European Gynaecological Oncologist (ESGO, 2021), MRCPI (IOG, RCPI 2022)
Throughout his Sub-Specialist and Advanced Fellowship Training, Dr Beirne maintained an integral role in translational research at the Patrick G Johnston Centre for Cancer Research, Queens University, Belfast. This resulted in the development of a bespoke research programme focused on the identification and validation of biomarkers for ovarian cancer. He is currently a Senior Lecturer at both Trinity College, Dublin, and Queens University, Belfast.
Dr Beirne has ongoing academic interests in surgical clinical trials and translational research. His current focus is on the development of DNA methylation liquid biopsies using digital PCR technologies. He is co-founder, and Chief Medical Officer, of GenoME Diagnostics Ltd a spin-off biotech firm developing blood tests for several cancers. He is also a co-investigator on The All-Ireland Cancer Liquid Biopsies Consortium (CLuB) funded by the HEA North-South Research Programme 2021.
Dr Beirne is widely published with over 50 peer-reviewed publications, chapters, and conference abstracts. He has presented over 100 oral and poster presentations at international conferences and regularly delivers invited lectures. He has been recognised for his work with several awards. He is also a peer-reviewer for a number of international journals. View more here.
Dr. Beirne is one of the few surgical oncologists in the UK and Ireland who is dual-clinical fellowship trained and formally, dual-clinical academic trained. He completed general training in Obstetrics and Gynaecology in Northern Ireland. He also completed a Clinical Research Fellowship, with the support of the Northern Ireland Public Health Agency Research and Development Department, for which he was awarded a PhD for investigating the underlying molecular biology of high grade serous tubo-ovarian carcinoma.
Following this, Dr. Beirne embarked upon a combined, GMC-approved, Clinical Academic Training Lectureship and an RCOG-approved Sub-Specialty Training Fellowship in Gynaecological Oncology at Queens University, Belfast, and the Northern Ireland Centre for Gynaecological Cancer. He subsequently completed an Advanced Training Fellowship in Gynaecological Surgical Oncology at the Queensland Centre for Gynaecological Cancer in Brisbane, Australia.