Dr. Joseph Fitzgerald
Pain medicine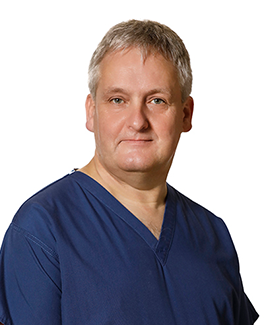 Contact details
Locations
Blackrock Clinic, Suite 16 |
Tuesday- Wednesday AM & Friday PM
Hermitage Clinic, Suite 6
View Bio
Dr. Fitzgerald is a graduate of National University of Ireland, Galway. After graduation, He completed specialty training in anaesthesia in Dublin. He undertook a two year fellowship programme in pain Medicine at Yale University School of Medicine. He completed an MD thesis in 2000. He subsequently practiced as a consultant in Edinburgh and Sligo. He returned to Dublin to take up a post as a Consultant in Anaesthesia and Pain Medicine in St. James's Hospital. He is currently director of pain medicine services for the hospital providing acute and chronic pain medicine services. He also practices in Blackrock Clinic and Hermitage Clinic.
Graduate Of NUI, Galway, 1989. Fellowship Faculty of Anaesthesia 1994.
Fellowship in Pain Medicine, Yale University School of Medine.