Dr. Joseph Martin
Radiotherapy
Specialities
Breast Cancer
Gastrointestinal Cancer
Head and Neck Cancer
Lymphoma
SABR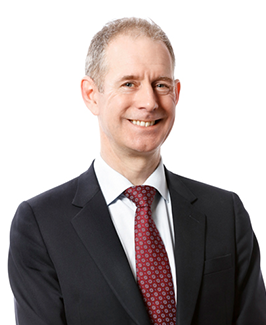 Contact details
Locations
Galway Clinic, Suite 33 |
Tuesday AM & Wednesday
View Bio
Dr Joseph Martin was appointed as Consultant Radiation Oncologist in Galway in 2006, and works in the Galway Clinic and the University Hospital Galway. He is currently an Assistant Director for cancer services for the Saolta University Hospital Group, and formerly the National Lead for Radiation Oncology to the National Cancer Control Programme. During the latter, he played key roles in the National Programme for Radiation Oncology, Workforce planning, Quality Framework development and the National Cancer Strategy component of the specialty. He has served as the Chief Examiner for the Final Fellowship Examinations in Radiation Oncology for the Faculty of Radiologists, and is deeply involved in specialist, postgraduate and undergraduate medical training and education. He is a co-applicant to a successful 2.4 million euro HRB grant (2022 , 2026), which founded IRROG , the Irish Radiation Oncology Research Group, of which he is a founding and executive member. He is now Director of the Galway section of IRROG, and has acted as principle investigator for a number of international academic clinical trials. He is a named author in peer-reviewed journals, including the Lancet in 2022. His chief clinical areas are: cancers of the breast, gastrointestinal tract and head and neck, and lymphoma.
Dr Martin graduated from Trinity College Dublin School of Medicine in 1995, obtained his Membership of the Royal College of Physicians (MRCPI) in 1998, his final fellowship exams (FFRRCSI) in radiation oncology in 2002 and his MSc in Health Economics in 2021. He was elected a Fellow of the Royal College of Physicians in 2022 (FRCPI). He completed his Internship in St. James Hospital Dublin (1995/6), and his BST in Ireland and New Zealand (1996 , 1998). His specialist training in radiation oncology was completed in St. Lukes Hospital Dublin (1999 , 2003).
Dr Martin has undertaken basic and translational research in the Princess Margaret Hospital, Toronto. His main focus since has been on clinical research as a consultant.His main current focus in on international investigator-initiated/academic clinical trials, particularly in the fields of Breast, Prostate and Head and Neck Cancer (TROG 07.01; NSABP B51 and B39; SUPREMO; CHHIPS; RADICALS; CompARE). He has acted as local and/or national lead in these trials. Such studies are critical in improving the treatment and outcomes for patients with cancer, and also facilitate the use of improved sophisticated treatments in the clinical setting, leading to improvements of quality in healthcare.Dr Martin is co-applicant on the successful 2.4 million euro HRB CTIC 2021-007 grant, which founded IRROG, the Irish Research Radiation Oncology Group, together with matching co-funding. He is member of the IRROG Executive, and a representative in Cancer Trials Ireland, as well as Director of the IRROG unit in Galway.
Dr Martin undertook Fellowship Training with the British Columbia Cancer Agency in Vancouver Canada (2003 , 2004). There he focused on head and neck and GI cancer, working with - among others , Prof Tom Keane who would become the first Director of the NCCP in Ireland. During this fellowship, Dr Martin won the award for best clinical research, and presented this work at an oral session of the annual conference of ASTRO the American Society for Radiation Oncology. Subsequently, Dr Martin completed a research fellowship (2004 , 2006) at the Princess Margaret Hospital, Toronto Canada, one of the worlds benchmark comprehensive cancer centres. He worked in basic and translational research, while completing ongoing clinical sub-specialization.