Dr. Justin Lane
Pain medicine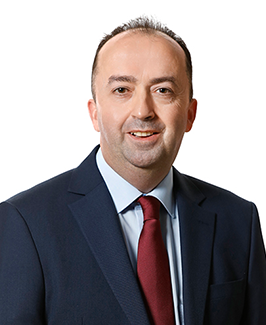 Contact details
Locations
Blackrock Clinic, Suite 3 |
Monday AM
View Bio
Dr Lane is on the specialist register of the Irish Medical Council , having completed the Irish Higher Specialist Training Programme in Anaesthesia , Pain Medicine and Intensive Care . Following this he completed a clinical Fellowship in Chronic Pain at McMaster University , Hamilton ,Ontario. While there he gained further training and experience in management of chronic pain conditions using interventional as well as medical techniques.Dr Lane has also worked in Buffalo , New York with Professor Romanth Waghmarae who specialises in advanced interventionapain management and neuromodulation.
Fully accredited Consultant Anaesthetist and Pain Specialist F.C.A R.C.S.I ,Diploma in Health Services Research (NUIG), DGM (R.C.P.S.G.), L.R.C.S.I,L.R.C.P.I, M.B, B.Ch (NUI).
I spent 12 months in McMaster University, Hamilton Ontario as a Clincal Fellow in Pain Medicine. During this time I worked with Professors Norman Buckley, Joseph Park and Romanth Waghmare. The training was based in 3 of the main teaching hospitals in Hamilton, as well as weekly visits to Buffalo, NewYork. I spent time in Physiatry and Neurolgy Clin a as we as pain clinics and theatre lists.