Dr. Nicolette Kroon
Gynaecology
Specialities
Endometriosis
Chronic Pelvic Pain
Menopause
PCOS
Abnormal Uterine Bleeding
Postmenopausal Bleeding
Benign Gynaecological Surgery
Prolapse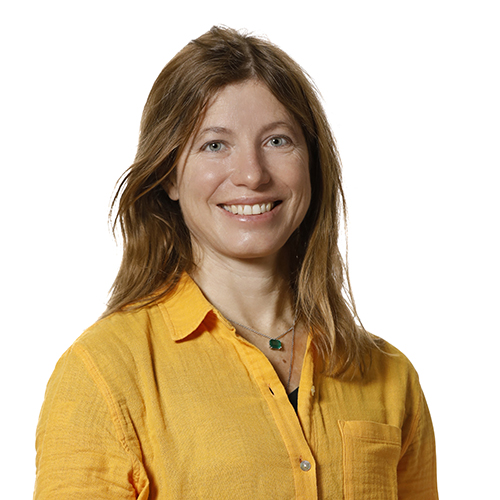 Contact details
Locations
Blackrock Clinic, Suite 7 |
Tuesday & Thursday AM & PM, Friday AM
View Bio
Dr Nikki Kroon qualified at the University of Cape Town in 1995. She completed her specialist training int he Oxford Deanery, United Kingdom. Whilst at the John Radcliff, Dr Kroon completed special skills modules in advanced hysteroscopic and laparoscopic surgery. She is experienced in benign gynaecological surgery including surgery for abnormal uterine bleeding, pelvic pain, fertility, uterovaginal prolapse. Dr Kroon is experienced in hormonal health and medical related gynaecological conditions and attends regular postgraduate study days for updates in these areas of gynaecology. Dr Kroon took up a locum consultant post in the National Maternity Hospital and St Vincent's University Hospital before entering full time private practise in Blackrock Clinic.
Dr. Kroon completed her undergraduate degree at the University of Cape Town in 1995. Following her internship, Dr Kroon did SHO posts in genitourinary medicine, HIV medicine and ultimately followed a pathway to specialise in gynaecology and obstetrics in the United Kingdom. Dr Kroon completed her CCST in 2007 and beyond this located to Dublin where she has worked as a locum consultant in St Vincent's University Hospital and the National Maternity Hospital before entering full time private practise in gynaecology only in 2010.
audit and patient management
Undergraduate degree was completed in Cape Town. Beyond this, he was on the Oxford Training Scheme where he was on the benign gynaecological surgical scheme. During this time, he achieved skills in advanced hysteroscopic surgery, advanced laparoscopic surgery, hormonal health, prolapse, chronic pain management and abnormal uterine bleeding.