Dr. Orlaith Kelly
Gastroenterology
Specialities
Inflammatory Bowel Disease
Direct Access Endoscopy
Colorectal Cancer Screening
Gastric cancer screening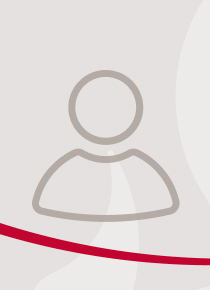 Contact details
Locations
Hermitage Clinic |
Friday PM
View Bio
Dr Orlaith Kelly is an experienced Consultant Gastroenterologist . She has subspecialty interests in Inflammatory bowel disease and endoscopy. She is currently National Specialty Director for Training in Gastroenterology in Ireland ( RCPI), holds an honorary senior lecturer position with RCSI and is Workforce planning lead for the National Gastroenterology and Hepatology Programme HSE. She has published multiple high impact peer review papers in the area of gastroenterology. She is involved with multiple international clinical trials for IBD and an EU wide initiative to pilot screening for gastric cancer( TOGAS) among other research interests. Her clinical practice encompasses all aspects of general Gastroenterology and Endoscopy. 
Dr Kelly graduated from Medicine in RCSI in 2003 ( 2nd place in class ) and received Lyons Gold medal of Medicine and NUI award for General Practice among other awards. She has a Ph D in epithelial physiology and bile acid effects in the colon focussing on novel treatments for inflammatory diarrhoeal diseases. She was RCSI researcher of the year in 2010. She is Training Lead for Endoscopy in Connolly Hospital and NSD for Training in her specialty. 
Research interests in IBD and cancer screening.Holds Ph D in molecular research and novel treatments for GI disease. MD supervisor. Principal Investigator for multiple trials. >75 peer review publications.Associate Editor Frontiers in Gastroenterology and Hepatology . Awardee for multiple competitive research grants.
Dr Kelly completed Advanced Inflammatory bowel disease Fellowships in the University of Toronto and Mount Sinai Hospital Toronto Canada in 2016 . She was awarded 2 bursaries from Canadian Institute for Health Research to support her clinical research during that time.