Dr. Rory O'Hanlon
Cardiology
Specialities
General cardiology
Cardiac Screening
Cardiomyopathy
Cardiovascular Magnetic Resonance Imaging
Sports Cardiology
Heart failure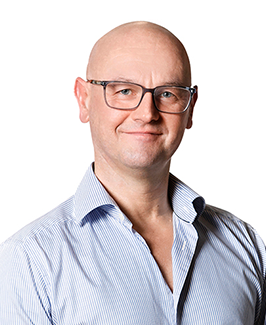 Contact details
Locations
Blackrock Clinic, Suite 12 |
Monday - Tuesday - Thursday - Friday AM & Wednesday PM
View Bio
Dr. Rory O' Hanlon is a general cardiologist with a specialist interest in structural cardiomyopathy and sudden cardiac death, and the specific role of CMR in the diagnosis and risk stratification of structural cardiomyopathy. This also lends itself to the role of CMR in Sports Cardiology, heart failure, and general cardiovascular screening.
Having qualified in 1999 in UCD Dr O Hanlon Spent 8 years in Ireland completing general medical training (MRCPI), and 5 years SPR cardiology training before completing a 3 year advanced CMR imaging and cardiomyopathy fellowship at the Royal Brompton Hospital in London. He returned to Ireland as a consultant cardiologist in 2009.
Risk stratification for sudden cardiac death and overall prognosis in HCM and DCM using cardiovascular magnetic resonance.
2006-2009- Advanced imaging fellowship in CMR in the Royal Brompton Hospital, London. Cardiomyopathy subspecialist training in the Royal Brompton Hospital, London, and the Heart Hospital London.