Dr. Sandra Kirke
Dermatology (skin health)
Specialities
Skin Cancer
Inflammatory Dermatoses
Acne and Acne Rosacea
Vulval dermatology
Paediatric Dermatology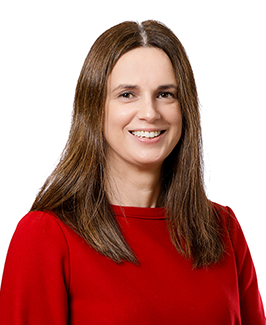 Contact details
Locations
Hermitage Clinic, Suite 12 |
Tuesday - Wednesday & Friday AM
View Bio
Dr Kirke completed her undergraduate medical education in Ireland and specialist dermatology qualification (CCST) in Newcastle, UK followed by a consultant post at Durham, UK. She undertook research in photodermatology treatment of psoriasis at Newcastle and has been published in peer reviewed journals. She has worked in the public dermatology service in Ireland as a dermatology trainee and temporary consultant and now works full time in private practice.
Graduated University College Dublin MB BCh BAO 1998; General Professional Training Scheme in Medicine, St. Vincents University Hospital, Dublin; MRCPI 2000; Specialist Registrar Training in Dermatology, Royal Victoria Infirmary, Newcastle upon Tyne, United Kingdom; CCST 2007
Dr Kirke undertook dermatology research at Newcastle upon Tyne on phototherapy treatment of psoriasis. This study was published in the Journal of Investigative Dermatology. She has also published case reports and series.