Dr. Seamus Linnane
Respiratory Medicine
Specialities
COPD/Asthma
Breathlessness
Long Covid
Lung Cancer
Pulmonary Fibrosis
Sleep Apnoea
Cough
Airway Infection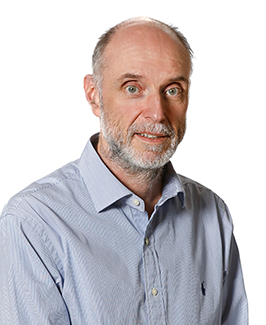 Contact details
Locations
Blackrock Clinic, Suite 3 |
Wedneday & Thursday PM
View Bio
Dr Linnane is a respected respiratory physician with 30 years clinical experience. He has had leadership roles in the HSE and NHS and over the last 10 years has pursued a career in private medicine which allows him to provide personalised care for acute and chronic conditions aiming to maximise autonomy, health and independence.
Dr Linnane is a graduate of University College Dublin.
Dr Linnane's initial research was in exhaled markers of inflammation in cystic fibrosis in the Lung Fibrosis Unit in UCD. He went on to publish in Lung cancer, COPD, breathlessness and most recently in Long Covid.
Dr Linnane graduated from UCD. He did post graduate training in Ireland, the US and the UK. He was awarded his specialist accreditation in respiratory and general medicine having completed his specialist registrar training in the UK.