Dr. Una Lally
Dentistry
Specialities
Crown and Bridge
Dental implants
Zygomatic Implants
Full Mouth Rehabilitiation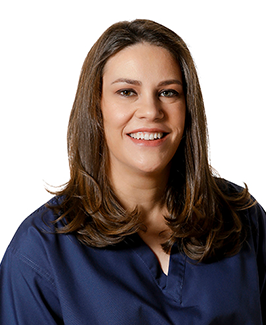 Locations
Blackrock Clinic, Suite 20 |
Monday, Tuesday, Thursday, Friday, AM-PM
View Bio
Dr. Una Lally is a Specialist Prosthodontist and is clinical director at Blackrock Clinic Specialist Dentistry. In conjunction with a multidisciplinary team she provides a full specialist prosthodontic service including rehabilitation with conventional dental and zygomatic implants as well as providing comprehensive dental treatment under sedation. Dr. Lally is a fellow of the faculty of dentistry at the Royal College of Surgeons in Ireland. She completed her three year full time specialist training in prosthodontics at the Dublin Dental University and Hospital, Trinity College Dublin. She was awarded a doctorate in Prosthodontics and graduated with the Dean's Prize. Outside of her clinical practice, Dr. Lally is actively involved in the Irish Dental Association serving as president of the Metropolitan Branch for the 2016-17 academic year. Over the year she led monthly continuing professional development lectures for dentists in the greater Dublin area as well as an annual scientific meeting attracting both national and international speakers. She is an invited peer reviewer for the Journal of the Irish Dental Association. She maintains a part time clinical teaching position for senior undergraduate dental students on the faculty in the Dublin Dental University and Hospital.
Dental Degree, Trinity College Dublin BA, BDentSc Membership of the Faculty of Dentistry, RCSI MFD Clinical Doctorate in Prosthodontics, Trinity College Dublin DChDent Fellowship of the Faculty of Dentistry, RCSI FFD
Dr. Lally's doctoral thesis sought to investigate if the diagnostic complexity of edentulism relates to oral health related quality of life (OHRQoL), nutritional status and denture satisfaction. Further, to identify whether new conventional complete dentures have an impact on OHRQoL or denture satisfaction. Also considered was the impact of conventional complete dentures on OHRQoL and denture satisfaction to varying degrees depending on an individual's diagnostic classification. No difference in self reported status was found between edentulous patients who were rated less or more orally compromised, according to an objective scale of oral condition. All patient based outcomes measured improved following provision of complete dentures. Publications Freedman M, Lally U, Stassen L. (2020). Case report: post-maxillary (mouth) cancer: oro-facial and dental rehabilitation using zygomatic implants to support a bar-retained obturator. J Ir Dent Assoc, 66. 145-150. Lally, U. (2014). Restoring class II cavities with composite resin, utilising the bulk filling technique J Ir Dent Assoc, Apr / May;60(2):74-6 Lally, U. (2013). Resin bonded fixed partial dentures past and present – an overview. J Ir Dent Assoc, 58 (6), 294-300. Lally, U. (2013). A simple technique for restoring anterior teeth immediately following extraction using a vacuum formed retainer. J Ir Dent Assoc, Oct-Nov;59(5):258-60. Lally U, Kelly A, Schwirz L, O'Connell, B. (2012). Objective Classification of Edentulism Versus Self-Reported Patient Status. Conference paper
Dr. Lally was granted the prestigious award of fellow of the faculty of dentistry in Ireland in 2012. A fellowship of the postgraduate faculty of dentistry is granted to those who have completed approved specialist training and pass the fellowship examinations.