Mr. Colm Fahy
Ear nose and throat (ENT)
Specialities
Rhinology
Sinus surgery
Paediatric ENT
Functional Rhinoplasty
Allergy Diagnosis Treatment
Facial Pain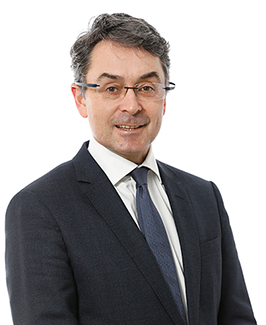 Contact details
Locations
Galway Clinic, Suite 35 |
Monday - Wednesday AM & PM, Friday AM
View Bio
Mr. Fahy qualified in University College Galway. He has a fellowship in the College of Surgeons of Ireland. He completed his basic surgical training in Ireland before completing the nose and throat training in the UK. Fellowship in head and neck surgery in New Zealand. A consultant now in the Galway Clinic for over 12 years and have treated brought acute conditions from ER and general ENT referrals. He has a navigation system to aid in endoscopic sinus surgery and this has been his area of specialty for the last 6 years.
Graduated from University College Galway in 1994. Completed a general fellowship and ENT fellowship. High completed the entry diluted exam in the laryngology and was given a subcuticular completion of training but the postgraduate medical age dictation and training board in the UK in March 2007.
He has published on facial pain and nasal polyps mainly.
He completed a head neck fellowship in Christchurch New Zealand between 2008 and 2009.