Mr. Daniel Rawluk
Neurosurgery
Specialities
Skull Base Surgery
Stereotactic Radiosurgery
Spinal surgery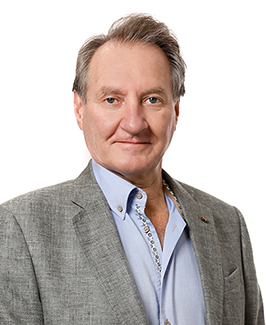 Contact details
Locations
Hermitage Clinic, Suite 3 |
Wednesday & Friday AM
View Bio
Mr. Rawluk has been in practice as a consultant neurosurgeon in Dublin for over 30 years and has observed fantastic advances in treatment options. His emphasis is on maintaining quality of life and offering options with least impact on his patients' ability to remain active. Good communication is paramount to helping patients to proceed through treatment, rehabilitation & recovery.
I studied medicine in Dundee University, graduating in 1980. My basic surgical training was on The West of Scotland scheme from 1982-85 before commencing specialist Neurosurgical training in Aberdeen, Edinburgh & finally Manchester before moving to Dublin in 1992.
My main interest in research focuses on patient outcomes.