Mr. Danny Acton
Orthopaedic surgery
Specialities
Knee Replacements Partial and Total
ACL Reconstruction
Meniscal Repairs
Hip Replacements
Patella Stabilisation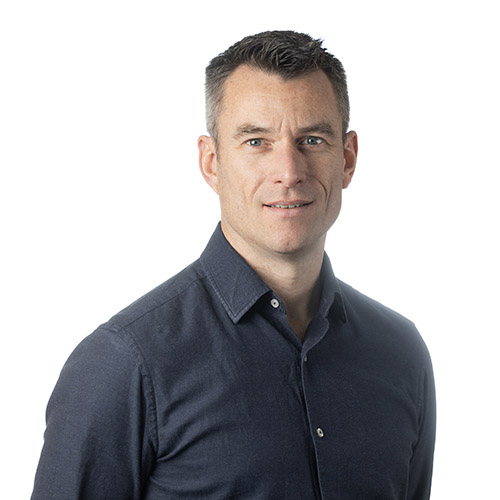 Contact details
Locations
Galway Clinic, Suite 20 |
Wednesday & Thursday AM & PM
View Bio
Mr Danny Acton has over 20 years of Orthopaedic experience. He has completed over a thousand hip and knee replacements including complex primary and partial replacements. He provides an acute knee injury service to facilitate timely meniscal repair and ACL reconstruction to enable patients to return to sport safely. He continues to be involved in research, audit and teaching.
Mr Acton qualified at Queens University Belfast in 1991 and completed basic surgical training on the Belfast rotation. He obtained a specialist registrar position in London and FRCS (ORTH) in 2001. Fellowship training in Arthroplasty and soft tissue knee surgery in Sydney Australia and Musgrave Park Hospital in Belfast.
Mr Acton has supported and published research in - 'stimulation of meniscal repair', 'metal ion levels of Birmingham hip resurfacing' and has been principal investigator for a 10 year follow up project on the G7 acetabula's component and a RCT on MPFL reconstruction.
Main Fellowship was in Sydney Australia working with Prof Warwick Bruce and Prof Bill Walsh. Surgical focus was on hip and knee arthroplasty and soft tissue knee surgery. Research projects included promoting healing of ACL grafts and meniscal tears and bone substitutes.