Mr. David P. Moore
Orthopaedic surgery
Specialities
Spinal surgery
Scoliosis
Limb reconstruction
Joint replacement
Paediatric orthopaedics
Limb deformity correction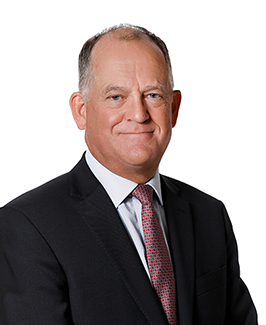 Contact details
Locations
Blackrock Clinic, Suite 19 |
Monday & Friday PM
View Bio
Mr. Moore has extensive experience in the management of orthopaedic pathology and injuries to the spine and limbs.He is a Past President of the Irish Institute of Trauma & Orthopaedic Surgery (2010-2016) and has been a Council Member of RCSI since 2014. He was the Joint Lead of the National Clinical Programme for Trauma & Orthopaedic Surgery for 10 years until 2022.
I did my undergraduate training in UCD and my postgraduate training in Trauma & Orthopaedics Andre the aegis of the Royal College of Surgeons in Ireland. Along the way I completed my FRCSI examination and I subsequently did a Masters Degree in Orthopaedics in the University of Liverpool
I have presented my research on topics about patient flow and orthopaedics problems at numerous National and International meeting. I have published over 60 papers on topics related to paediatric hip pathology; limb lengthening and deformity correction; spinal deformity aetiology and management; and post trauma non union treatments.
I completed my Paediatric Orthopaedic Fellowship through the University of Minnesota in Gillette Children's Hospital in St Paul and in the Shriners Hospital in Minneapolis. I was exposed to all the major problems in the care of paediatric orthopaedic patients including those with spinal deformity, hip pathology and limb deformity. I subsequently did a Spinal Fellowship in Nottingham in Harlow Wood Hospital and the Queen's Medical Centre. I gained valuable training in all aspects of spinal surgery for trauma, degenerative disease, deformity including scoliosis, and surgery for metastatic disease.