Mr. Eoin Fenton
Neurosurgery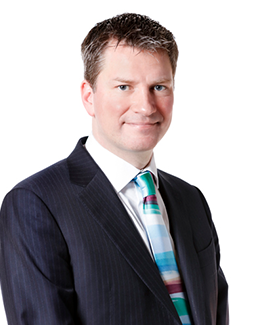 Contact details
Locations
Blackrock Clinic, Suite 16 |
Friday, AM-PM
View Bio
Mr Fenton graduated from University College Dublin in 2004. He completed specialist training in neurosurgery in Ireland in 2014 and then undertook a dedicated two year combined neurosurgical and orthopaedic spine fellowship at the University of Calgary, Alberta, Canada. The University of Calgary Spine Program is the largest spine unit in Canada and performs the largest volume of minimally invasive spine surgery in Canada. Mr Fenton's areas of interest include adult degenerative spine, minimally invasive spine surgery and spinal neuronavigation.
21 June 2004: MB BCh BAO, 10 Dec 2007: IMRCS Irel, 30 June 2014: CCST Neurosurgery, 7 July 2014: FRCSI(Neuro.Surg)
Zakaria Z, Fenton E, Khalil A, Sattar MT, Molnar P. Stupp-treated glioblastoma accompanied by EBV-positive primary CNS lymphoma. Br J Neurosurg. 2014 Apr;28(2):287–9. Zakaria Z, Fenton E, Sattar MT. Acute surgical management in idiopathic intracranial hypertension. BMJ Case Rep. 2012 Dec 13;2012. Zakaria Z, Fenton E, Jansen M, O'Brien D. The occult nature of intramedullary spinal cord metastases from renal cell carcinoma. BMJ Case Rep. 2012 Nov 21;2012. Kaliaperumal C, Khalil A, Fenton E, Okafo U, Kaar G, O'Sullivan M, Marks C. A prospective randomised study to compare the utility and outcomes of subdural and subperiosteal drain for the treatment of chronic subdural haematoma. Acta Neurochir (Wien). 2012 Nov;154(11):2083–9. Fenton E, Refai D, See W, Rawluk DJ. Supratentorial juvenile pilocytic astrocytoma in a young adult with Silver-Russell Syndrome. Br J Neurosurg. 2008 Dec;22(6):776-7.
30 June 2016: Combined Spine Fellowship (2 years), University of Calgary