Mr. Fiachra Martin
Plastic, Reconstructive & Aesthetic Surgery
Specialities
Skin Oncology
Head and Neck surgery
Facial Palsy
Microsurgery
Hand Surgery
Cosmetic surgery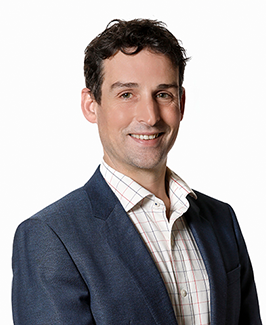 Contact details
Locations
Blackrock Clinic, Suite 9 |
Thursday AM
View Bio
Fiachra Martin is a Consultant Plastic, Reconstructive and Aesthetic Surgeon at Blackrock Clinic with a special interest in Skin Oncology, Head and Neck Surgery, Hand Surgery and Facial plastic surgery including Facial Palsy.
After graduating from University College Dublin in 2003, Fiachra completed his specialist training in plastic surgery at The Royal College of Surgeons in Ireland. He has completed fellowships in skin oncology, head and neck surgery and microsurgery in Australia and worked as a Consultant in the Royal Brisbane and Women's Hospital Australia. Fiachra was appointed as a Consultant Plastic and Reconstructive Surgeon in Beaumont Hospital on his return to Ireland in 2018. His special interests include skin oncology, hand surgery and facial plastic surgery including facial palsy reconstruction.
Fiachra has an active interest in ongoing clinical research and audit. He presents regularly at both national and international meetings. He has published over 15 peer reviewed papers. He has been awarded the Gerry Edwards Medal and Fred Given Medal for surgery. He was awarded his MD thesis at NUI Galway in 2011
Fiachra completed fellowship training at the Princess Alexandra Hospital and the Royal Brisbane and Women's Hospital in Queensland specialising in Skin Cancer, Head and Neck surgery and reconstruction and microsurgery.