Mr. James D. Smith
General surgery
Specialities
Colorectal Surgical Oncology
Minimally Invasive Surgery
Surgical Endoscopy
Colorectal Surgery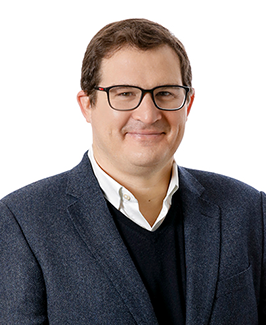 Contact details
Locations
Hermitage Clinic, Suite 19 |
Friday AM
View Bio
Mr James Smith is a fellowship trained expert in the management of Colorectal Cancer as well as other Colorectal Diseases.. He undertook 2 fellowships, one at Weill Cornell Medical Center, New York Presbyterian Hospital and a second at the world leading Memorial Sloane Kettering Cancer Center. He proceeded to join the Colorectal Surgical Department at Weill Cornell Medicine as an Assistant Professor of Surgery and Assistant Attending at New York Presbyterian Hospital. He returned home to Ireland in 2018 to bring his expertise in the management of colorectal cancers to the Blackrock Health Hermitage Clinic. As well as colorectal cancer, Mr Smith has an interest in Inflammatory Bowel Disease, Diverticular Disease, Anorectal condition such as heamorrhoids & fistulae, hernia, gallbladder diseases and surgical endoscopy.
Mr Smith completed his medical degree at University College Dublin, and basic and higher surgical training with the Royal College of Surgeon in Ireland. During this time he also was awarded a Masters in Surgery by research from UCD and worked as a volunteer surgeon with the International Humanitarian Agency Medicine Sans Frountier. He was awarded completion of specialist training in General and Colorectal Surgery in 2013 and a Fellow of RCSI.
Mr Smiths main research interest is in preserving functional outcomes in the management of Colorectal Cancers. He has conducted and conducts clinical trials with a view to improving these functional outcomes without compromising cancer care. He has presented internationally and published widely on this topic.
Mr Smith undertook a 2 year Fellowship in Colorectal Surgical Oncology at the world leading Memorial Sloane Kettering Cancer Center during which time he was awarded the Chairmans award for excellence in Clinical Research. He also completed a second fellowship in Minimally Invasive Colorectal Surgery at Weill Cornel Medicine and New York Presbyterian Hospital.