Mr. James Forde
Urology
Specialities
Female Voiding Dysfunction
Male Voiding Dysfunction
General Urology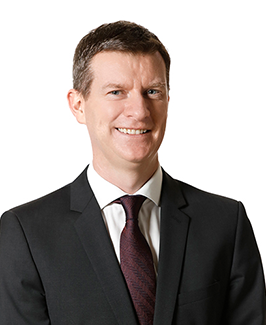 Contact details
Locations
Blackrock Clinic, Suite 1 |
Monday, Thursday PM ad hoc & Wednesday AM
View Bio
Mr. Forde is a Consultant Urologist in Blackrock Clinic. He grew up in Blackrock and lives with his wife and four children in Mount Merrion. Outside of work, his interests include cycling, running and golf.
An honours medical graduate of UCD (2005), completed his specialist urological training in Ireland in 2015. In 2010 he was also awarded an M.D from Trinity College Dublin. He became a Fellow of the RCSI in Urology in 2014. He has an MSc in Medical Informatics (UCD). Other awards and grants include the Irish Society of Urology research medal, the RCSI Ethicon Grant and the RCSI-Anthony Walsh/Ipsen Travelling Fellowship in Urology.
Mr. Forde has authored over 35 peer reviewed urology publications to date, and has presented his research at national and international meetings. His primary research interests are male and female voiding dysfunction conditions. He was also a lead investigator in a national study assessing PSA testing throughout Ireland and has collaborated on the development of national guidelines for prostate cancer diagnostics. He is also selected a reviewer for the American Urological Association and regularly presents and chairs at sessions at the meeting.
Completed a Fellowship in Voiding Dysfunction at Weill-Cornell Medical College/New York Presbyterian Hospital. The fellowship focused on female and male voiding dysfunction issues, in particular, the surgical management of female incontinence and pelvic organ prolapse repair as well as post prostatectomy incontinence and management of benign prostatic hyperplasia. He also developed expertise in novel treatments for the management of these conditions using the latest technology available. These include bipolar resection/vaporization and GreenLight laser vaporization of benign prostatic enlargement and sacral neuromodulation for overactive bladder.