Mr. Michael K. Dodds
Orthopaedic surgery
Specialities
Spinal surgery
Scoliosis Surgery
Discectomy
Spinal Metastatic Disease
Degenerative Spinal Disease
General Paediatric Orthopaedics
Paediatric Spinal Disorders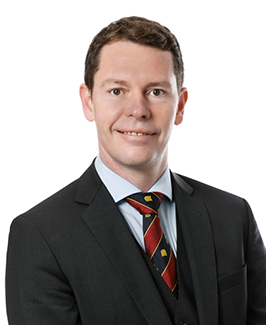 Contact details
Locations
Hermitage Clinic, Suite 37 |
Wednesday
View Bio
Mr. Dodds is a consultant orthopaedic and spine surgeon practising at the Hermitage Clinic, National Spinal Injuries Unit of the Mater Hospital and Children's University Hospital, Temple Street. He specializes in spinal surgery, complex deformity and spinal trauma and metastatic disease of the spine, along with general paediatric orthopaedics and paediatric spinal disorders.
Mr. Dodds studied medicine at the University of Edinburgh and completed Higher Surgical Training in orthopaedics in the Royal College of Surgeons in Ireland. He completed a Masters degree in University College Dublin focusing on paediatric hip dysplasia. He is now a trainer of surgeons and medical students and is involved in the fellowship programmes at both the Mater and Temple Street Hospitals.
He has published in the areas of general orthopaedics, paediatric orthopaedic surgery, and hip dysplasia, complex paediatric spinal deformity, and adult spinal disorders. He has written a book chapter focusing on avoiding complications in complex paediatric spinal surgery.
He undertook a clinical fellowship in Paediatric Orthopaedic surgery in Sick Kids Children's Hospital in Toronto. This was followed with a second fellowship in Toronto dedicated to spinal surgery.