Mr. Paul O'Grady
Orthopaedic surgery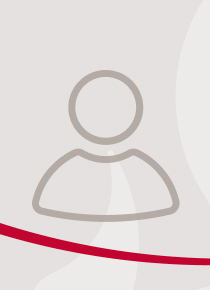 Contact details
View Bio
Mr. O'Grady was part of the central medical organising committee for the Special Olympics Ireland 2002 and Special Olympics World Summer Games 2003, responsible for recruiting, training and co-ordination of medical staff for the games. He was the Chief Medical Doctor for the Closing Ceremony in Croke Park. Further training and experience in Joint Replacement and Sports Surgery was undertaken at Dunedin Hospital, New Zealand and The Mayo Clinic, Rochester, USA. 
During this time Mr. O'Grady was appointed Orthopaedic Surgeon to the Otago Highlanders (Super 14 team). He provided local Orthopaedic cover to visiting teams including South Africa and Australia during the Tri Nations. He was doctor for the 
New Zealand Sevens Competition.
Mr. O'Grady also provided medical cover for the Irish and British Lions 1st Test in 2005. Mr. O'Grady has been involved in medical relief work in Vietnam, the Middle East and Africa. He is currently involved with an Irish run charity Friends of Londiani working in the District Hospital, in Kenya where he helps train local doctors in surgery. 
Mr. O'Grady graduated from Medical School at the Royal College of Surgeons in Ireland. He then went on to study a 
Masters in Medical Science (Anat) in University College Dublin and obtained the Diploma in Sports Medicine. Mr O'Grady was team doctor for Shamrock Rovers Football Club. He was later appointed to the panel of Medical Doctors for the Irish Soccer Teams with the Football Association of Ireland. Basic Surgical Training followed and Mr. O'Grady was awarded a Fellowship of the Royal College of Surgeons in General Surgery and was then elected president of the Association of Graduates of the Royal College of Surgeons in Ireland. He was awarded a Master's Degree in Surgery and was made a Member of the Faculty of Sports & Exercise Medicine. 
He was successful at the Intercollegiate examination of the Joint Boards of the Colleges of Surgeons in Ireland, Glasgow, Edinburgh and England and was awarded a Fellowship in Trauma & Orthopaedic Surgery.