Mr. Sean Chen
Ophthalmology
Specialities
Cataracts
Oculoplastics
Strabismus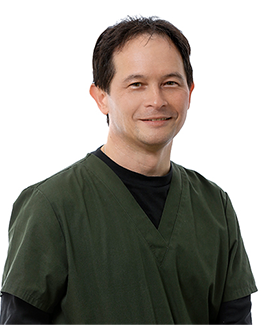 Locations
Galway Clinic, Suite 22 |
Monday - Friday
View Bio
Mr. Chen is a Graduate of National University Galway who returned from a Consultant NHS post in Alder Hey Children's Hospital and Royal Liverpool University Hospital in Liverpool UK in 2008. He began his Ophthalmic Surgery training in Waterford, progressed to higher specialist training in Liverpool, followed this with a fulltime PhD research degree in the University of Liverpool and Surgical Fellowship in Oculoplastic Surgery and Paediatric Fellowship in Liverpool and San Francisco, USA. He completed thereafter a post-doctoral research position as the Rachel C Atkinson Fellow in The Smith-Kettlewell Eye Research Institute, San Francisco then returned to a Consultant Ophthalmology position in Liverpool before eventually to Ireland. Sean deals with all eye diseases but has a special interest in cataracts, eyelid abnormalities and squints (children and adults).
St Mary's College (Galway, Ireland) followed by Undergraduate Medicine at NUIGalway, Ireland then Postgraduate qualifications and experience in Ophthalmology in Waterford & Dublin in Ireland, Liverpool UK then San Francisco, USA. PhD University of Liverpool, UK. Consultant Ophthalmologist Royal Liverpool Children's Hospital and St Paul's, Royal Liverpool University Hospital, Liverpool UK.
Currently Mr. Chen has delivered over 15 invited lectures to learned societies, been awarded the Munster Ophthalmic Surgery Meeting Medal 2020 and first prize poster at Royal College of Ophthalmologists (UK), authored over 37 publications and won previous research and fellowship grants amounting to $210,000. Sean's ophthalmology research spans a broad area of ophthalmology but currently focuses especially on vision and visual development.
The Rachel C. Atkinson Fellowship - The Smith-Kettlewell Eye Research Institute, San Francisco, USA. Dr. W. Good (MD) & Dr. A. Norcia (PhD) 14/3/05 - 30/9/05
Clinical Paediatric Ophthalmology and Visual Neuroscience Research. This position was primarily a Clinical Fellowship with a research opportunity. This Fellowship was made possible by two grants (The International Strabismological Association, USA & The Ethicon Foundation, UK) which were awarded after open competition.