Mr. Syed Jaffry
Urology
Specialities
Minimally Invasive Kidney Surgery
PUJ Obstruction
Kidney Stones
Diagnosis of Prostate Cancer or template fusion Bx
PVP Laser Surgery for Prostate
Female & Male Incontinence Surgery
Interstitial Cystitis and Urinary Tract Infections or UTI's
Pioneered Sutureless Circumcision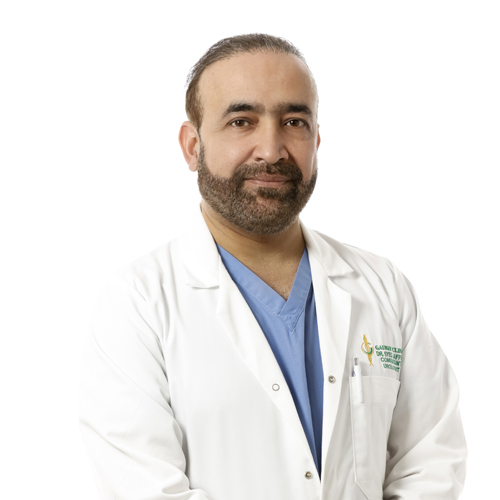 Contact details
Locations
Galway Clinic, Suite 13 |
Mon AM & PM
View Bio
Mr. Jaffry currently works as a Consultant Urologist and minimally invasive surgery at University Hospital Galway since 2001, and at the Galway Clinic since 2004.
Following completion of his RCSI surgical training scheme in 1996, he entered into urological and minimal invasive training in various countries including Ireland, where he obtained completion of Urological Surgical training (CSD), minimal invasive training from UK, Diploma from Strasbourg, France and laser prostate training from the USA.
In addition to FRCS, he has Master degree MMed science in research from NUIG, he is also Fellow of the American College of Surgeons FACS and Fellow of European board of urology FEBU.