Mr. William Robb
General surgery
Specialities
Robotic Surgery for Hiatal Hernias
Anti-Reflux and Achalasia
Robotic Oesophageal and Gastric Cancer Surgery
Bariatric Surgery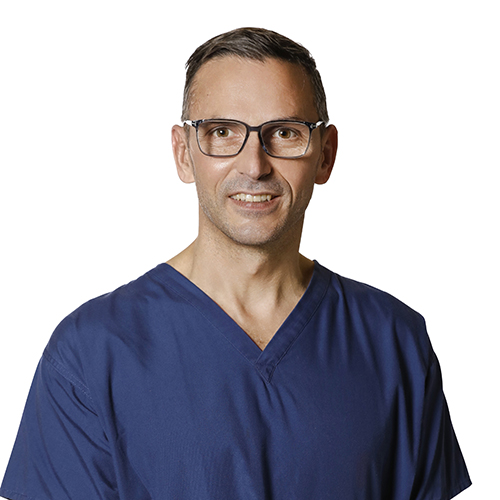 Contact details
Locations
Blackrock Clinic, Suite 16 |
Wednesday AM & PM
Hermitage Clinic, Suite 25 |
Tuesday PM, Thursday PM
View Bio
William Robb is a high volume robotic bariatric and upper GI surgeon. He has established Ireland's first robotic weight loss surgery program in Blackrock Clinic. He specialises in minimally invasive surgery for weight loss and oesophageal and stomach diseases. Mr. Robb also has a high volume practice in surgery for gallstones and hernias.
A graduate of Trinity College Dublin. William completed higher surgical training in Ireland before completing a fellowship in the Department of Digestive Tract Oncology in Lille, France in a high volume minimally invasive surgery department. After 2 years in France he spent 2 years in the Bristol Royal Infirmary being appointed as a Consultant there in 2013. He returned to practice in Ireland in 2015 and has built a high volume weight loss and upper GI surgery practice. His robotic bariatric surgery practice welcomes surgeons from the UK and Europe to train in robotic bariatric surgery.
William has published over 50 peer reviewed journal articles in peer reviewed journals and has published several book chapters in upper GI surgery. He continues to actively update his practice and modernise his surgery as technology advances. He is a member of The British Obesity and Metabolic Surgery Society (BOMSS) and the European Society for Diseases of the Esophagus (ESDE)
Fellowship training in CHRU Lille, France in the Department of Digestive Disease Oncology - Europe's highest volume surgical unit for oesophageal disease. Following this he also spent time in Bristol both on fellowship training and also as a Consultant. William has also spent time training in bariatric surgical units in Switzerland, England, France and Portugal. He is a highly trained robotic upper GI surgeon with a high volume practice in Upper GI Surgery.