Ms. Elizabeth McElnea
Ophthalmology
Specialities
Oculoplastics
Orbit
Lacrimal Surgery
Cornea and Anterior Segment
Cataract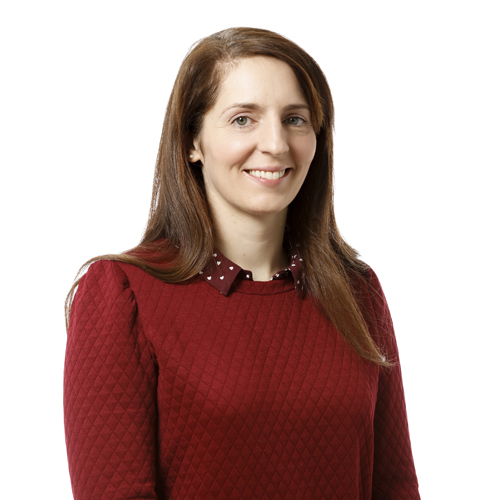 Contact details
Locations
Galway Clinic, Suite 5 |
Thursday & Friday AM
View Bio
Ms. Elizabeth McElnea is a Consultant Ophthalmic Surgeon at both University Hospital Galway and the Galway Clinic. She specializes in orbit, lacrimal and adnexal disease along with cornea and anterior segment disease.
Qualified from University College Dublin in 2006. Completed basic and higher specialist training in Ophthalmology in Ireland receiving Certificate Completion Specialist Training (CCST) from Royal College Surgeons in Ireland in 2019. Obtained Master of Health Sciences - Clinical Education from the National University of Ireland, Galway in 2014.
Doctor of Medicine by research degree (MD) from University College Dublin. Numerous national and international peer-reviewed publications including review articles related to her sub-specialty interests demonstrate a strong and continuous interest in clinical research.
Fellowship in ophthalmic plastics, orbit and lacrimal surgery at the Royal Victorian Eye and Ear Hospital in Melbourne, Victoria, Australia. Fellowship in cornea and anterior segment surgery at Royal Perth Hospital, Perth, Western Australia, Australia. Awarded funding for fellowship by both the Richard Steevens Scholarship fund from the Health Service Executive and from the Irish College of Ophthalmologists in association with Bayer.