Ms. Marlese Dempsey
Plastic, Reconstructive & Aesthetic Surgery
Specialities
Hand Surgery
Melanoma and Skin Cancer
Paediatric Plastic Surgery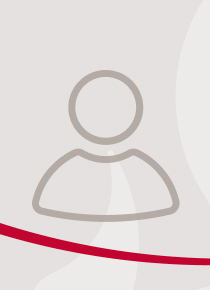 Contact details
Locations
Blackrock Clinic, Suite 37 |
Friday AM
View Bio
Ms. Dempsey graduated from Trinity College Dublin in 2000. She completed Plastic Surgery training in Ireland prior to undertaking Fellowship training in London at The Royal Free Hospital and Great Ormond Street Hospital. She has worked as a Consultant Plastic Surgeon in Ireland since 2013 with public appointments to St James's Hospital and Children's Health Ireland at Crumlin. Her clinical interests are hand surgery and skin cancer. She has a strong academic record and remains committed to research and education. Her current training roles include Specialty Programme Director for Core Surgical Training at RCSI and Clinical Tutor for Trinity College Dublin.
MB BCh BAO BA June 2000 Trinity College Dublin MRCSI July 2003 Royal College Surgeons Ireland MD Feb 2009 Trinity College Dublin FRCSI (Plast) Dec 2011 Royal College Surgeons Ireland. 
Ms. Dempsey has been actively involved in research since the start of her surgical career and has presented extensively at both national and international meetings. She has written a number of peer-reviewed publications and book chapters. In 2009 she was awarded a higher degree (MD) for research undertaken at Stanford University, California, investigating the combined roles of microsurgery and gene therapy in cancer management.
Prizes for research include: Gerry Edwards Memorial Medal - Irish Association of Plastic Surgeons Sir Peter Freyer Memorial Medal - Freyer Surgical Symposium James Barrett Brown Award - American Association of Plastic Surgeons
Research Fellowship 2005-6: Research Fellow at New York University and Stanford University, USA • a surgical delivery system for targeted cancer gene therapy Clinical Fellowships 2015: Fellow in Paediatric Hand Surgery, Great Ormond St Hospital, London • congenital hand differences • acquired hand conditions • vascular anomalies 2013: Fellow in Plastic Surgery, Royal Free Hospital, London • hand surgery • skin cancer • microsurgery 2012: Interface Fellowship, Guy's Hospital, London • reconstructive cosmetic surgery