Prof. Chris Collins
General surgery
Specialities
Achalasia
Dysmotility and Oesophageal Reflux
Hiatus Hernia
Treatment of Oesophagus and Gastric Cancer
Bariatric Surgery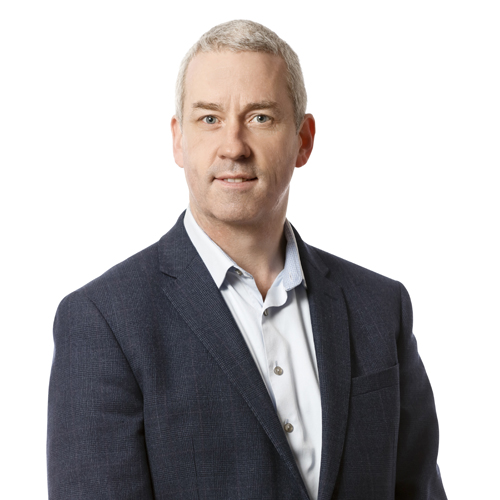 Contact details
View Bio
Prof. Collins is originally from Skibbereen in County Cork and is based at Galway Clinic. In addition, he also holds the post of Consultant General and Upper Gastrointestinal Surgery in Galway University Hospital and Portiuncula Hospital, Ballinasloe, Co. Galway. Prof. Collins is also Senior Clinical Lecturer in surgery in the National University of Ireland, Galway and University of Limerick.
Prof. Collins began his surgical training in Cork completing his basic surgical training and research in surgery there. Following his PhD, he completed the higher surgical training scheme in General Colorectal and Upper Gastrointestinal Surgery along with a Masters in Quality in Healthcare. He was subsequently appointed to Addenbrooke's Hospital, Cambridge as a Consultant Surgeon, where his main areas of interest were minimally invasive oesophago-gastric surgery as well as the early diagnosis and treatment of Barrett's Oesophagus using endoscopic mucosal resection and radio-frequency ablation. He was vice-chairman of the Anglia Oesophago-Gastric Group and was a founding member of the Cambridge Hernia Centre specialising in laparoscopic inguinal and incisional hernias. Professor Collin's is a graduate of both UCC engineering and medical schools. On completing his basic training, he undertook research at the Cork Cancer Research Centre with Professor Gerry O'Sullivan and developed the electrochemotherapy programme there, which culminated in a successful clinical trial and the development of new medical devices for the laparoscopic and endoscopic delivery of this treatment.
Prof. Collins was awarded the St Luke's Young Investigator Medal in 2005 and has published in excess of 30 peer-reviewed papers as well as being involved in the successful awarding of grants from the EU as well as Enterprise Ireland for the development of electroporation devices as well as educational animation software. 
Prof. Collins completed his fellowship in Guys and St Thomas' in London with Professor Bob Mason concentrating on oesophagus and gastric as well as bariatric (weight loss and obesity) surgery.