Prof. Feras Abu Saadeh
Gynaecology
Specialities
Gynaecology Oncology
Pelvic Floor Repair
Uterovaginal Prolapse
Laparoscopic Hysterectomy
Trans-Cervical Resection of Endometrium/Fibroid TCRE & TCRF
Myomectomy or Open & Endoscopic
Deep Infiltrating Endometriosis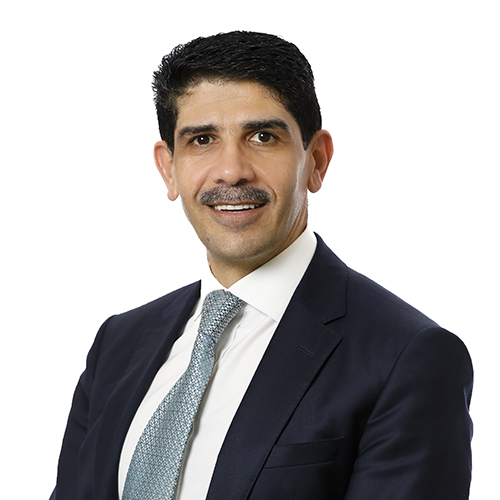 Contact details
Locations
Hermitage Clinic, Suite 10 |
Monday PM; Tuesday & Friday AM & PM
View Bio
Prof. Abu Saadeh obtained his medical degree (MB ChB) in Sebha Medical University in 2000. He then completed 5 years of post graduate training in obstetrics and gynaecology in Maqased Hospital, Jerusalem, before arriving in Ireland in 2005. Since 2006 he is a member of the Royal College of Obstetricians and Gynaecologists (UK), Royal College of Physicians (Ireland) and member of the British Society of Colposcopy and Cervical Pathology (BSCCP).
In 2008, he was appointed as lecturer at Cork University Maternity Hospital where he played a significant role in undergraduate teaching and was involved in the establishment and first year of operation of the first robotic theatre in the country. Prof. Abu Saadeh joined St. James's Hospital in 2009 and was instrumental in transforming the gynaecology services from open traditional surgery to minimal access surgery. Currently he works as Consultant Gynaecology Oncologist in St James's Hospital, Associate Professor in Trinity College Dublin, Trainer for the BST and RCPI for Royal College of Physicians Ireland, trainer for the Royal College of Obstetricians and Gynaecologists UK for gynaecology oncology. 
MB ChB University of Sebha; CCST Royal College of Physicians of Ireland; MD Trinity College Dublin; Certificate in Gynaecology oncology subspeciality Royal College of Obstetricians & Gynaecologists London.
Prof. Abu Saadeh's research lab is located in the Institute of Molecular Medicine/ Trinity College. His main research interests are biomarker for ovarian cancer, cancer associated thrombosis and complex and reconstructive pelvic surgery.
His research was published in international peer reviewed journals. He has over 30 peer-reviewed publications. He is PI and Co. PI on many clinical and surgical trials. Read more here.