Prof. Mayilone Arumugasamy
General surgery
Specialities
Bariatric Surgery
Lap Gastric Bypass
Lap Sleeve
Cholecystectomy
Abdominal and groin hernias
Upper GI surgeries
Hiatal hernias
Oesophageal and Gastric Cancer
Endoscopy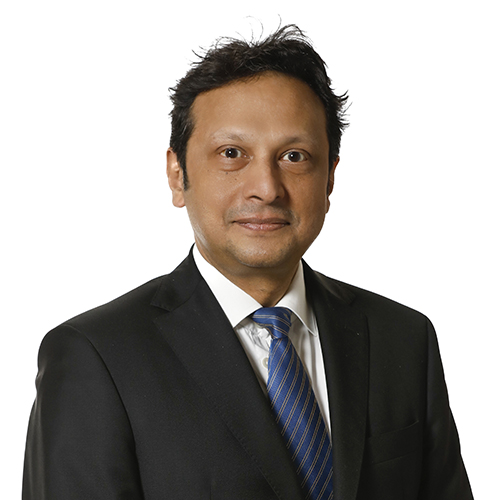 Contact details
Locations
Blackrock Clinic, Suite 16 |
Thursday AM
View Bio
Prof. Mayilone Arumugasamy graduated from RCSI receiving the Medal in Surgery in 1993. Following Irish higher surgical training, he specialised in minimally invasive Upper GI and Bariatric Surgery and has over 15 years experience in these specialist fields. He chairs the Multidisciplinary Upper GI Cancer meetings at Beaumont Hospital. He performs minimally invasive (keyhole) surgery for oesophago-gastric disorders.
In 2008 he established the Bariatric Surgery service (weight loss surgery) at Blackrock Clinic. Procedures include lap gastric bypass and lap sleeve gastrectomy. Interests include general surgery (cholecystectomies, hernia repair), laparoscopic anti-reflux surgery, endoscopy and investigation of reflux, dysphagia, abdominal pain and upper GI cancer. He is involved in teaching undergraduate and postgraduate surgery and is an MRCS examiner for RCSI.
Graduate of RCSI (Medal in Surgery) 1993. FRCSI 1997, Lecturer in Surgery UCD 2000, Masters in Surgery (RCSI/NUI) 2001. Certificate of Completion of Specialist Training with the Intercollegiate Speciality in Upper GI Surgery.
Research and publications in peer reviewed journals in General and Upper GI surgery, Bariatric surgery and Obesity. Masters in Surgery 2001 (RCSI/NUI). Multiple Presentations at National and International meetings.
18 month Specialist Fellowship training in Bariatric Surgery at Aintree and Spire Murrayfield Liverpool, included minimally invasive surgery, mutidisciplinary team approach in obesity management, obesity research, training in specialist post op bariatric care, referral centre for complex surgery and revisional surgery.