Prof. Nadeem Ajmal
Plastic, Reconstructive & Aesthetic Surgery
Specialities
Breast Reduction
Breast Augmentation
Breast Reconstruction
Skin Cancers
Aesthetic Surgery
Hand Surgery
Microsurgery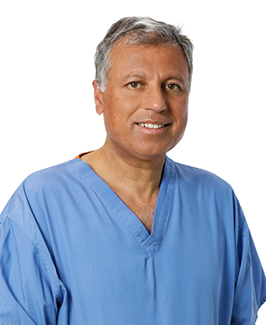 Contact details
Locations
Hermitage Clinic, Suite 25 |
Wednesday AM & PM
View Bio
Mr. Ajmal graduated from Khyber Medical College in 1992. He completed Higher Surgical Training in Plastic Surgery followed by a Microsurgery Fellowship in world renown Erasmus Medical Centre, Rotterdam. He then joined Beaumont Hospital as Consultant Plastic Surgeon with sub specialty interest in Microsurgery, in 2006. He was instrumental in setting up a service providing head and neck, skull base reconstruction and breast reconstruction using microsurgical techniques. This service was the first in Ireland providing DIEP and other free perforator flaps for breast reconstruction. 
Mr. Ajmal graduated from Khyber Medical College, Peshawar in 1992. He joined the Plastic Surgery Training Programme In Ireland and completed Higher Surgical Training. He then completed a year of research in Vanderbilt University Medical Centre, Nashville Tennessee as part of the training programme. After successfully finishing HST, Mr. Ajmal joined Erasmus Medical Centre as a Fellow in Microsurgery which finished in 2006.
Wound healing and Microsurgery.
Research Fellow Vanderbilt University Medical Centre, Tennessee focusing on wound healing and capsular contracture in breast implants. Microsurgery Fellow in Erasmus Medical Centre Rotterdam Netherlands.