Prof. Paul Donnellan
Oncology (cancer services)
Specialities
Drug Treatment and Research of Lung Cancer
Genito-Urinary Malignancy
Melanoma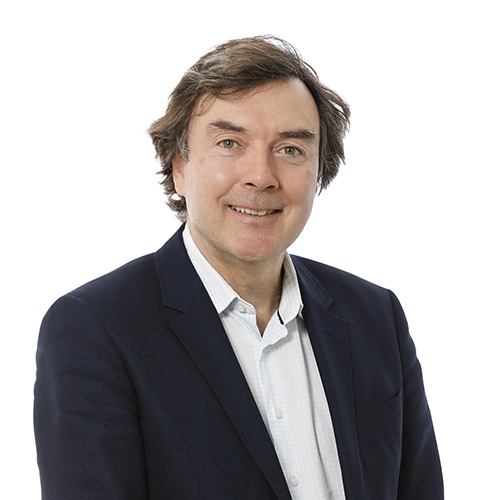 Contact details
Locations
Galway Clinic, Suite 33 |
Tues AM & PM
View Bio
Prof. Donnellan is a Consultant Medical Oncologist at Galway University Hospital, Mayo University Hospital and at the Galway Clinic. He is the Clinical Lead for Medical Oncology for the Saolta region. He has been Chair of the Melanoma Research Committee in Clinical Trials Ireland (formerly ICORG) through which many Irish patients have had earliest possible access to the latest immunotherapy and other agents in the treatment of melanoma.
In 2011 he was founded of the Irish Melanoma Forum which continues to convene an annual scientific meeting with international speakers. In 2017 Prof. Donnellan was awarded an Honorary Personal Professorship in Medicine from National University of Ireland, Galway.
Prof. Donnellan initially graduated with BSc in Biology, Physics and Mathematical Physics (1983), followed by MSc in Immunology (1988), prior to studying Medicine at Trinity College Dublin, where he graduated with honours in 1993. After his early training in medicine and medical oncology at St. James's and St. Vincent's Hospitals Dublin, he conducted laboratory-based research into oncogenic viruses, at University College Dublin.
During his training he published many papers and abstracts on diverse topics including breast cancer, lung cancer, gastric cancer, ethics, and oncogenic viruses.
In 1998 Prof Donnellan moved to the UK to complete his medical oncology training; initially at the Western General Hospital, Edinburgh and then on the Specialist Registrar training programme at St. George's, Guy's & St. Thomas' Hospitals London, obtaining Certificate of Completion of Specialist Training (UK) in 2001.
In 2001 Prof Donnellan took up a post as Consultant Medical Oncologist in Sligo General Hospital Ireland, where he developed a new medical oncology unit, and also established 'SHOUT', a registered cancer charity which continues to flourish to this day. In 2005 he was appointed to his current post where he has developed research interests in Lung Cancer, Melanoma, and Genito-Urinary malignancies.