Prof. Ray McLaughlin
General surgery
Specialities
General Surgery
Breast Surgery
Gastro-Intestinal Surgery
Hernia Surgery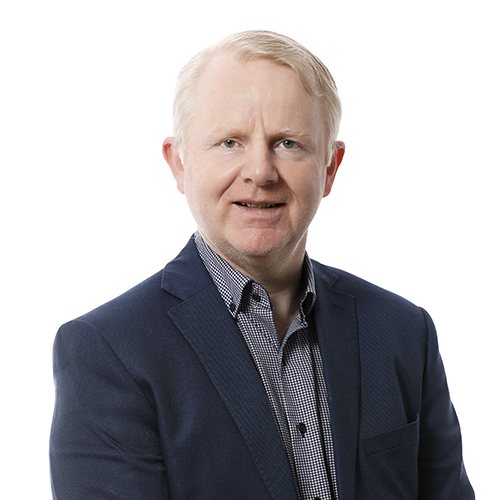 Contact details
Locations
Galway Clinic, Suite 10 |
Tuesday AM & PM
View Bio
Prof. McLaughlin was appointed in 2004 as the Cancer Lead Clinician and Consultant General Surgeon at UCHG. He was clinical director for surgery at University Hospital Galway for a two-year term. As well as his clinical practice, he works as an Honorary Professor in Surgery at the National University of Ireland, Galway (NUIG). In addition to his clinical and academic work he is now part of the National Cancer Control Program lead clinicians group and has represented the Royal College of Surgeons in Ireland on national expert review groups in relation to the management of breast cancer with the Heath Information and Quality Authority (HIQA)
Qualified from National University of Ireland Galway with an M.B., B.Ch., B.A.O in 1993 and became a fellow of the Royal College of Surgeons in Ireland in 1996. I was conferred with a Masters of Surgery degree from NUIG in December 1999 and an intercollegiate Fellowship in General Surgery from the Royal College of Surgeons in 2002. I am also a Fellow of the American College of Surgeons. I work as a Consultant Surgeon at University College Hospital Galway (UCHG).
I have research interests and have published papers in the areas of cancer surgery, emergency surgery, medical education, medico legal issues and audit.
I worked in the NHS in the Western Infirmary in Glasgow and also spent some time at the European Institute of Oncology in Milan.