Header image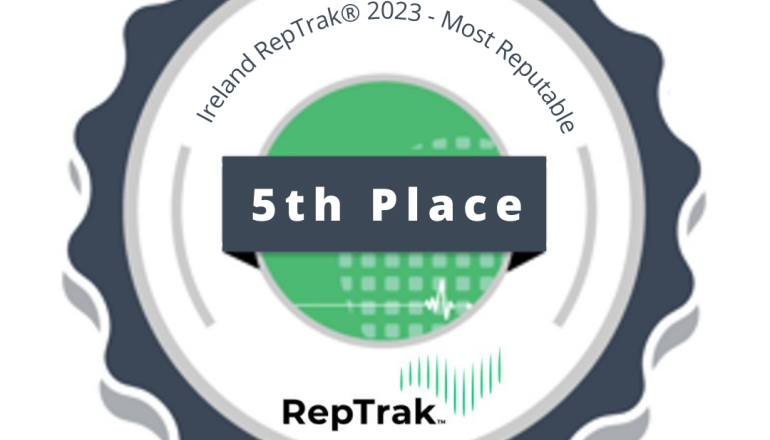 Body
Results of the 2023 Ireland RepTrak® study revealed that Blackrock Health is the most reputable healthcare organisation in the country. The annual Ireland RepTrak® study, which is the longest running and largest study of reputation in Ireland, is based on the perceptions of over 5,500 members of the public.
The Blackrock Health group, which comprises of the Blackrock, Galway, Hermitage and Limerick Clinics, placed 5th in the overall list of the top 100 most reputable companies in Ireland and was the only healthcare organisation listed in the top 5.
CEO of Blackrock Health, Caroline Whelan commented: "This is a very proud moment for all of us at Blackrock Health. The results of the RepTrak® study reflect high patient satisfaction pointing to clinical excellence and our commitment to putting patients first, across all facilities."
"We launched the Blackrock Health group just over one year ago and to see that the dedication and hard work of our teams across all our clinics is recognised and valued by the Irish public is hugely rewarding for us. Trust is of the utmost importance to Blackrock Health and we look forward to continuing to ask our patients to put their trust in our care."
The RepTrak® study measures the level of trust, respect, admiration and esteem the public has for 100 organisations in Ireland, alongside 100 other reputation, brand, purpose and ESG indicators. Blackrock Health is listed alongside the Credit Union, An Post, Bord Bia and Toyota in the top-scoring organistations. 
Blackrock Health is Ireland's newest private hospital group, uniting three respected modern hospitals and a diagnostic clinic. The group offers patients quick and easy access to world-class clinical care and world-class comfort. This helps patients make a faster recovery and gets them back to feeling better again.
Sources referenced in this article are available upon request.
---