Header image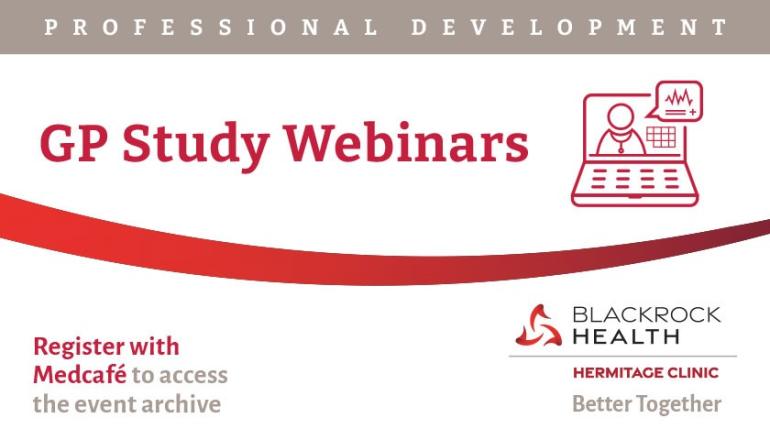 Body
Join us for the last of our pre-summer virtual educational series.  
A Virtual Clinic on Vascular Medicine 
Featuring 3 Vascular Medicine Consultants from Blackrock Health Hermitage Clinic: 
An application for CPD has been submitted to the ICGP for this webinar and its recording. Once it's been approved, your CPD Locker on MedCafe will be updated and they will send you an email to let you know that this is available to download.
To register for this webinar, click here.