Mr. David Borton
Orthopaedic surgery
Specialities
Knee Surgery / Knee Replacement Surgery
Primary Hip Replacement Surgery
Foot and Ankle Surgery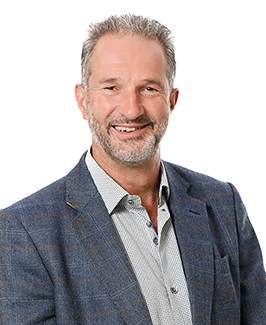 Contact details
Locations
Hermitage Clinic, Suite 35 |
Monday & Tuesday PM, Wednesday & Friday AM
View Bio
Mr. David Borton is an Orthopaedic Consultant who deals with elective lower limb surgery. He performs primary total and unicompartmental knee replacements, primary total hip replacements and foot and ankle surgery. Mr. Borton works exclusively in the Hermitage Clinic.
Primary Medical degree Trinity College Dublin 1986, BA, MB, BAO, BCh., Fellow of Royal College of Surgeons FRCSI 1990, Orthopaedic Fellowship FRCS (Orth) 1995. Masters of Surgery M.Ch. 1995 Appointed Orthopaedic Consultant 1998 St. James's Hospital and Tallaght Hospital.
20 Orthopaedic Publications , including publications in JBJS, Foot and ankle International, Injury and Am J Sports Med. Research topics Hallux valgus deformity, Peroneal Tendon Injuries, Knee Arthroplasty and ACL reconstruction.
Foot and Ankle fellowship with Dr Terry Saxby Brisbane Australia 1996
Knee fellowship with Dr Merv Cross, Sydney, Australia, 1997
Paediatric Orthopaedic Fellowship, Royal Children's Hospital, Melbourne 1998
Awarded EFFORT travelling fellowship 1996