Dr. Mona Mubarak
Pain medicine
Specialities
Back
Thoracic and neck pain
Plasma rich platelets injection for arthritis
Pelvic pain and genitalia pain
Endometriosis pain treatment
Headache and facial pain management
Trigeminal neuralgia and all forms of nerve pain
Sports related injuries as tendinitis
Sports related injuries as tendinitis. Plantar Fasciitis
Shoulder rotator cuff pain management
arthritis pain
Hips
Knees
and shoulder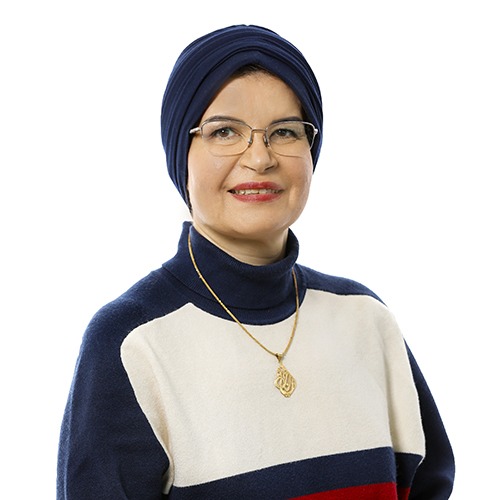 Contact details
Locations
Galway Clinic, Suite 20 |
Monday
View Bio
Dr Mona Mubarak is a leading specialist in chronic pain management and regenerative medicine (PRP) injections. Dr. Mubarak has been practising for over 25 years in her profession. First qualified as a medical house officer in 1996, Dr. Mubarak is a full time consultant in pain management and anesthesia, whose NHS practice was based at the ROH in Birmingham. Dr. Mubarak joined the pain fellowship training program at the Royal Prince Alfred Hospital in Sydney in 2015. With an interest to further develop more skills in cancer pain and pelvic pain, she joined another training fellowship program in Leeds, UK in 2016. Dr Mubarak's passion in pain management has extended to do more work in pain interventions as she completed the American Interventional Pain Practice fellowship exams in 2018. Her main area of interest is pelvic pain management. She holds nine qualifications in Anaesthetics and pain management.
Dr Mubarak's qualifications: M.B.Ch.B, MSc ( Anaesth.),FCARCSI, EDRA,EDAIC, Dip Pain (CAI), FPMCAI
Master degree thesis about pain relief by using epidural ketamine in upper cholecystectomy surgery and upper abdominal pain; 1998. Dr Mubarak has some publications and has done more than 30 audits in her career in Anaesthetics and pain management.