Mr. Mark Broe
Urology
Specialities
Robotic Surgery for Prostate Cancer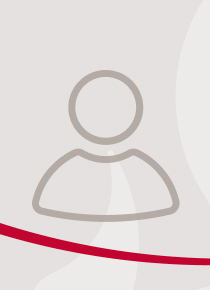 Contact details
Locations
Blackrock Clinic, Suite 1 |
Thursday , AM
View Bio
Mr Broe is a Consultant Urologist with a specialist interest in treating urological cancers. He has completed 3 Fellowships in Ireland, Australia and the UK with particular focus on robotic surgery. He is accredited through the European Association of Urology Robotic Section (ERUS) to perform robotic surgery and is an active trainer in the field.  
Mr Broe is graduate entry medical graduate having first completed Bachelor of Commerce International with French in UCD. He completed his undergraduate medical degree in Royal College of Surgeons (RCSI) in 2012. He completed his Higher Specialist Training in Urology in 2021. He won numerous awards throughout his training including highest Fellowship Exam score British Isles & Ireland and the Colles Fellowship Travel Bursary from RCSI. He works as a Consultant Urologist in Beaumont Hospital as well as at the Blackrock Clinic
He has completed a Masters in Surgery (MCh) through RCSI in 2015. He has authored over 20 publications in peer reviewed journals, particularly in the fields of prostate cancer and robotic surgery. He has presented at both national and international conferences. As part of his fellowship in Sydney he worked in a dedicated research role with the Institute of Academic Surgery, Royal Prince Alfred Hospital, Sydney. He has had several successful grant applications both home and abroad for research proposals including from Intuitive Surgical (producers of DaVinci Robot). He serves as a regular reviewer for a urological medical journal.
Mr Broe began his subspecialist training in robotic surgery in St. Vincent's University Hospital, Dublin where he was independently assessed and accredited by the European Association of Urology Robotic Section (ERUS). He then travelled to Royal Prince Alfred Hospital Sydney where he gained further expertise in Robotic-assisted Radical Prostatectomy (RARP) and Robotic-assisted Partial Nephrectomy (RAPN). Here he also learned transperineal (TP) biopsy of the prostate for the diagnosis of prostate cancer, a safer and more effective method of prostate biopsy than traditional transrectal ultrasound (TRUS) guided biopsy. He spent a further 6 months at the Royal Surrey County Hospital, Guildford, UK with specific focus on the complex multi-disciplinary management of muscle invasive bladder cancer. In particular, he trained in Robotic-assisted Radical Cystectomy (RARC) with intracorporeal ileal conduit/neobladder formation.