Mr. Pádraig O'Ceallaigh
Oral & Maxillofacial Surgery
Specialities
oral surgery
mouth disorders
corrective jaw surgery
maxillofacial injury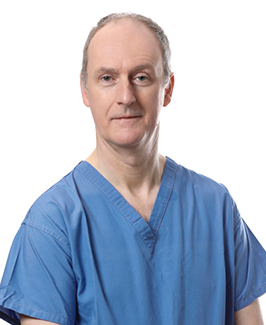 Contact details
Locations
Hermitage Clinic, Suite 31
View Bio
Qualified in Medicine at the Royal College of Surgeons, Dublin in 1994.
Qualified in Dentistry at Trinity College, Dublin in 1999.
Postgraduate surgical and dental training completed in Beaumont, St James' and James Connolly Hospitals in Dublin.
Senior specialist training in oral and maxillofacial surgery was obtained in Wales, working in Cardiff, Swansea and North Wales.
Completed a cosmetic surgery fellowship with Jan Stanek at the West London Clinic.
Is on the specialist register for Oral & Maxillofacial Surgery in Ireland.