Mr. Sean O'Neill
Vascular surgery
Specialities
Minimally Invasive Varicose Veins Surgery
Carotid Artery Disease
Complex Aortic Surgery
Endovascular Tx of PAD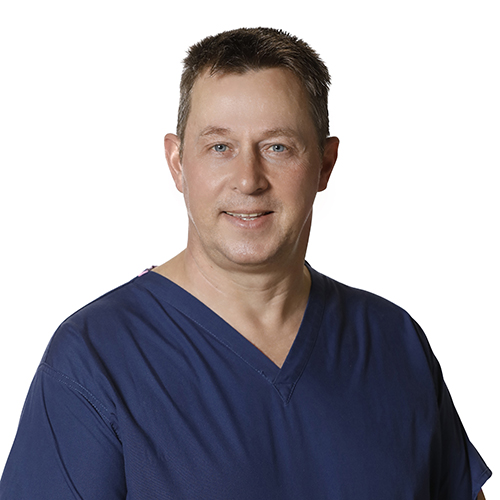 Contact details
Locations
Blackrock Clinic, Suite 29 |
Friday AM & PM
Hermitage Clinic, Suite 30
View Bio
A consultant Vascular surgeon working in St James's Hospital, Blackrock clinic and the Hermitage Clinic for the last 16 years. Mr. O'Neill is the clinical lead in Vascular surgery in St James's. He has trained in both open and endovascular surgery and having completed Higher surgical training in Ireland, completed a Fellowship in complex Aortic Surgery in Cleveland Clinic, Ohio, USA. He was instrumental in developing a dedicated Vascular Hybrid theatre in Blackrock Clinic which allows him to perform standard and complex Aortic aneurysm surgery including Standard EVAR and Fenestrated EVAR as well as complex open aortic surgery. It also allows him to treat severe peripheral vascular disease(PAD) in a minimally invasive way with percutaneous angioplasty. He also treats varicose veins and venous hypertension with endothermal treatment modalities including Laser, Radiofrequency ablation, and sclerotherapy.
MB, BCh, BAO UCC 1996, FRCSI 1996, FRCS(Intercollegiate) 2003, MCh 2005, Dip Healt Care Management 2003
Mr O'Neill's research interests include complex Aortic surgery especially involving EVAR and FEVAR.
Complex Aortic Surgery Cleveland Clinic 2003-5. This 2 year fellowship involved significant hands on training in complex Aortic Aneurysm surgery using standard EVAR and fenestrated and branched EVAR. There was also a significant research component to the fellowship and Mr O'Neill published approx 10 clinical papers, book chapters and peer reviewed articles during the fellowship. He was also the clinical proctor for the first multicenter trial using FEVAR to treat junta-renal aneurysms and this allowed him to proctor fenestrated procedures in large vascular centres throughout the USA including Mass General, Boston and UCSC Medical Centre, San Francisco.