Ms. Aoife Doyle
Ophthalmology
Specialities
Glaucoma Surgery
Cataract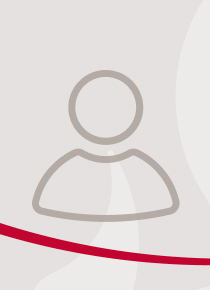 Contact details
View Bio
Aoife Doyle trained in ophthalmology in Ireland and completed a glaucoma clinical and research fellowship at The Glaucoma Institute in Paris. She was appointed as consultant ophthalmic surgeon and glaucoma specialist at the Royal Victoria Eye and Ear Hospital and St James' Hospital in 2005. She specialises in glaucoma and cataract surgery. She performs the full range of glaucoma treatments. This includes laser treatment, minimally invasive glaucoma surgery combined with cataract (iStent and Hydrus) , trabeculectomy and complex tube surgery.
She has 18 years experience running a large glaucoma service and has a particular interest in the development of widespread access to glaucoma care in the integrated eyecare teams and has led many service development projects over the years. She has helped develop the role of nurses and allied health professionals in providing glaucoma care as part of a multidisciplinary team and supervises the training of ophthalmologists in cataract and glaucoma surgery, as well as medical management of glaucoma for an expanding team of medical ophthalmologist within the community eyecare service.
MB BCh BAO UCD 1994 Honours Degree. Fellow of Royal College of Ophthalmologists 1999 (FRCOphth) , Fellow of European Board Ophthalmology 2000 (FEBO) , Completion higher surgical training in Ophthalmic Surgery 2004, Fellow of the European Glaucoma Society 2004-2005, Paris. Member of European Glaucoma Society. 
Research into Selective Laser Trabeculoplasty , 2004. New methods of delivery of anti-fibrotic for glaucoma surgery 2004-2005, glaucoma surgical techniques, glaucoma service development.
She spent 18 months at the Glaucoma Institute in Paris and gained extensive experience in glaucoma surgery techniques including trabeculectomy, non penetrating deep sclerectomy and tubes as well as medical and laser treatment . Researched early results from SLT 2003-2005 . Lab research with INSERM into new methods of drug delivery for glaucoma surgery and new agents.