Ms. Olivia Flannery
Orthopaedic surgery
Specialities
Shoulder
Elbow
Wrist
Hand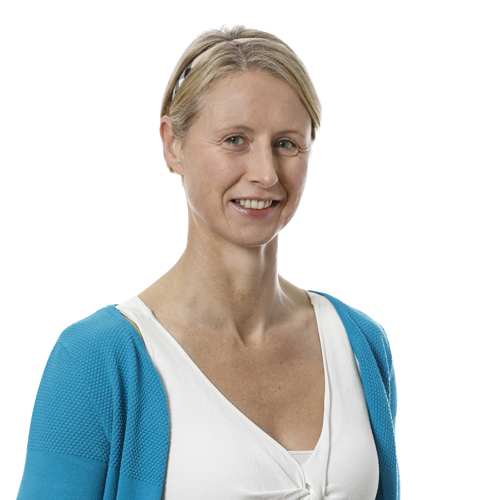 Contact details
Locations
Hermitage Clinic, Suite 16 |
Wednesday AM
View Bio
Ms. Olivia Flannery, MBChB, MCh, FRCS (Tr&Orth), EBHS Dip, graduated from the University of Dundee. After completing a Masters in surgery from Trinity College Dublin and higher specialist training on the Irish scheme, she completed 2 years fellowship, one in the Auckland Hand Service and one in Wrightington Upper Limb Unit. She was awarded the European Board of Hand Surgery Diploma in Paris in 2014. She presently works as a Consultant Orthopaedic Surgeon, specialising in upper limb surgery in Dublin. She has been faculty in national and international meetings and courses and is actively involved in research studies and teaching.
Graduated with MBChB, July 2000 University of Dundee, October 1995 to July 2000. Postgraduate MRCSI July 2004 MCh November 2007 Diploma in Health Services Management August 2008 FRCS (Trauma & Orthopaedics) December 2011
Awards & Grants: Hugh Cameron Award for Surgery, October 1999 Best poster prize, Sport and Exercise research meeting, Edinburgh, Scotland, June 2002 Cappagh National Orthopaedic Prize, November 2006 Connolly Hospital Research Prize, May 2007 Ethicon Foundation Travel Grant 2012 Kennedy Orthopaedic Fellowship Grant 2012.
She has published multiple peer-reviewed articles and book chapters, and has presented and lectured internationally.
Ms. Flannery is Upper Limb fellowship trained. She was the first Irish trainee to get the highly sought-after fellowship in the world renowned Hand Unit in Middlemore Hospital, Auckland, New Zealand. She spent one year in the Auckland Regional Hand Service, which is the largest hand centre in New Zealand, providing the majority of the hand services for the city and region (a population of 1.5 million). She was involved in a wide spectrum of trauma and elective hand, wrist and elbow cases. She also completed one years fellowship in the centre of excellence Upper Limb Unit at Wrightington Hospital in the UK. She gained invaluable skills and knowledge is all aspects of upper limb surgery, in particular, shoulder and elbow, having performed complex arthroplasty and soft tissue surgeries.