Prof. David Bouchier-Hayes
Urology
Specialities
Prostate Cancer Diagnosis and Treatment
Template Guided Prostate Biopsy
Benign Prostatic Disease
Laser Surgery for Prostatic Obstruction
Rezum Treatment for Prostatic Obstruction
Urinary Stone Disease
Urinary tract infections
General of Urology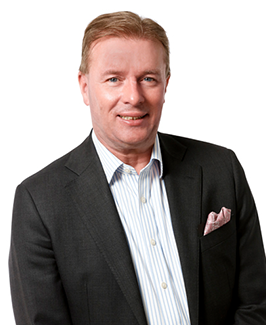 Contact details
Locations
Galway Clinic, Suite 30 |
Monday, Thursday & Friday AM, Wednesday all day
View Bio
Mr. Bouchier-Hayes has been providing urological care at Galway Clinic since 2006 and during that time has maintained an interest in innovation and technological progress in urological practice. As well as being involved heavily in the introduction of robotic surgery for prostate cancer to Ireland, he also maintains a keen interest in Greenlight laser surgery for benign prostatic disease, as well as radiofrequency intraprostatic steam injection (Rezum), where he was amongst the first to be trained in the technique in Ireland. He consistently tries to use this practice in combination with innovative technologies to provide the best standard of care to patients.
Mr. Bouchier-Hayes graduated from the Royal College of Surgeons in Ireland 1991. Appointed to the Dublin surgical training scheme in 1993 and as Clinical lecturer in Urology, University College Dublin, 1996.
Appointed British Urological Foundation Scholar, 1996. Appointed Irish Senior Registrar Training Scheme Urology 1999-2003. MD by Thesis University College Dublin 2003. Urological Fellow and Junior Consultant, Royal Melbourne Hospital, Melbourne, Australia, 2003-2006. Senior Lecturer in Urology, University of Melbourne, 2004-2006
His many areas of clinical research had been in the feels of laser surgery for benign prostatic disease where he was the lead investigator on the first of and he was controlled trial in the world comparing green light laser prostatectomy to standard TURP, and have continued interests in this area. He was also the lead author on the first published paper describing a series of robotic radical prostatectomies performed in an Irish institution.
Under the hospices of Professor Anthony J. Costello in the Royal Melbourne Hospital, who is one of the lead figures in urological surgery of his generation, Prof. Bouchier-Hayes was the first assistant  of the first case performed of robotic-assisted radical prostatectomy  in the southern hemisphere. It was also under his guidance that Prof. Bouchier-Hayes developed his interest in laser surgery. Allied to this, he undertook management of patient's across and number of hospital side and was the recipient of the inaugural Anthony J. Costello Fellowship prize.