Prof. Donncha O'Brien
Neurosurgery
Specialities
Epilepsy Surgery
Benign and Malignant Tumours of CNS and PNS
Degenerative Spinal Conditions
e.x. lumbar and cervical disc pathology
Head Injury
Chiari Malformation
Hydrocephalus
Pituitary Tumours
Stereotactic Radiosurgery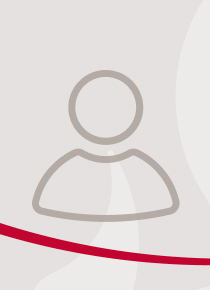 Contact details
Locations
Hermitage Clinic, Suite 33 |
Monday
View Bio
Prof O'Brien is a Consultant Neurosurgeon with a special interest in Epilepsy Surgery, CNS and PNS tumour surgery, hydrocephalus and other conditions. He is the NeuroCent Clinical Director (neurosciences) since 2021. He is in Consultant Practice since 2005 and is the National Clinical Lead in Epilepsy Surgery (Adults and Paediatrics) since 2006. Prof O'Brien replaced Prof Jack Phillips in Beaumont Hospital. He has operated on over 10,000 neurosurgical cases in his career. He performs the paediatric component of his Epilepsy Surgery Practice in CHI, Temple Street.Prof O'Brien is the Associate Clinical Professor in Surgery at the Royal College of Surgeons in Ireland.
Professor Donncha O'Brien, Consultant Neurosurgeon, Clinical Director, Neurocent Directorate, Beaumont Hospital, Dublin National Clinical Lead in Epilepsy Surgery: Adults and Paediatrics, Honorary Clinical Associate Professor, RCSI He qualified from UCC in 1991. He obtained the FRCSI in 1995 and wrote an MD in Neuroanatomy in 1997 with Prof Fraher in UCC. He was inspired to do neurosurgery by Mr Ted Buckley and Mr Charlie Marks with whom he worked as Intern, SHO and Registrar. He was the first entrant in to the new 6 year higher training scheme in neurosurgery in 1997 and obtained the Surgical Neurology fellowship in 2003 (FRCSI, Surg. Neurol.). He did an intra residency fellowship in paediatric epilepsy surgery at St Louis Children's Hospital in 2002 with Jeff Ojemann and a post residency fellowship at Alder Hey also in paediatric epilepsy surgery in 2003/2004. He was a consultant neurosurgeon specializing in Epilepsy Surgery in Alder Hey and the Walton Centre, Liverpool from 2005 to 2006. He replaced Prof Jack Phillips as the Epilepsy Surgeon in Beaumont in 2006. He operates on adult epilepsy surgery cases in Beaumont and paediatric cases in CHI, Temple Street. He has performed over 1500 epilepsy surgery cases in his 17 years of practice and has led the service with his Neurology/Epilepsy colleague Prof Norman Delanty. He has performed over 10,000 other neurosurgical cases during this time. He has published over 110 neurosurgical papers during this time.
Prof O'Brien has published over 110 papers on neurosurgical clinical and basic science topics. These topics include head injury, epilepsy, hydrocephalus and tumours. He is heavily involved with the Future Neuro Project in the RCSI and is involved in projects on tumours and epilepsy with two separate labs in Trinity College, Dublin.
Prof O'Brien has two fellowships, both in Epilepsy Surgery, one from St Louis Children's Hospital, USA (Dr TS Park) and another from Alder Hey Children's Hospital, Liverpool, UK.