Prof. Michael Cullen
Endocrinology & Diabetes Mellitus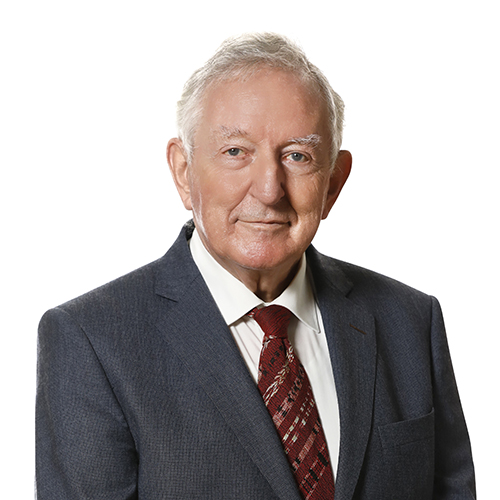 Contact details
Locations
Blackrock Clinic, Suite 17 |
Tuesday & Thursday
View Bio
Prof. Cullen's professional life has taken him through 4 medical schools - UCD , Boston University, Harvard University and Trinity College, Dublin. He is still currently teaching final years in TCD in his 51st year continuously. First he was a lecturer in Endocrinology and then Assoc. Professor of Endocrinology and the Consultant Endocrinologist at St. James and the Meath Hospitals and later, Tallaght. His family is very important to him and his pastimes include singing in choirs and playing cello in the Greystones Orchestra for the past 30 years.
UCD Medical School Honours MB BChBAO in 1965. Intern and SHO in St Vincents Hospital worked with DK O'Donivan and F.Muldiwney.
He has been involved in T4 metabolism and T4 to T3 conversion in health and disease. Accurate radioiodine therapy for thyrotixicosis and its safety interested him to develop methods of monitoring  therapy. With Seamus Cahalane he helped to add Congenital Hypothyroidism to the existing National Heel Prick system using TSH which has been very successful and continues today.
His group cooperated with Ken White of Indiana Medical School in defining the mechanism by which FGF23 deficiency causes rare Familial Hyperphosphataemia in in an Irish family with Tumoral Calcinosis. They have also reported on a rare cause of SIADH in Olifactory Neuroblastoma in young women. This makes this condition curable.
His Endocrine Specialty trading was as Research Fellow with Sydney Ingbar a renowned Thyroid expert at the Thorndike Laboratory in the Harvard University Medical Service at Boston City Hospital. There, he became Instructor in Medicine and completed DABIM in Endocrinology and Metabolism in 1972.