Know what to expect when you visit us for an overnight stay.
 
We have a highly trained team of healthcare professionals working together to provide you with quality care. All members of our team wear  name badges and always introduce themselves when they attend to you.
Our goal is to make you as comfortable as possible during your time with us. If you have any questions about your upcoming or current stay, please contact reception or speak to a member of your care team.
Your arrival
On arrival, you will be admitted by a member of our team. You will brought to your room either before or after your procedure. Your room will be in an area where the staff are best placed to care for your specific needs. If you have any special accommodation needs, please let a member of our admissions staff know.
Accordion
We provide a menu card for all patients staying with us overnight. This card details your meal times and tells you how you can order your chosen meal. We make every effort to provide a variety of food to suit all tastes.
Every bed has its own private entertainment / communications system. This system includes:
Television
Radio
Phone
Reading light
Nurse call button
You can use your mobile phone in most areas of the clinic, including wards. We'll let you know if you cannot use your phone in any area of the building.
On admission, we'll give you direct dial details for your ward or your bedside phone so that you can inform family members.
High-speed WiFi is available to all patients in almost all areas of our hospitals.
Religious and pastoral care services
Each of our hospitals has an oratory. This is a calm, welcoming space for all patients, visitors and staff. We welcome patients and visitors of all denominations. We have experienced and empathetic chaplaincy teams too, and we can arrange for clergy of your denomination to visit. Talk to our staff if you have any questions or if you'd like to request a visit.
Image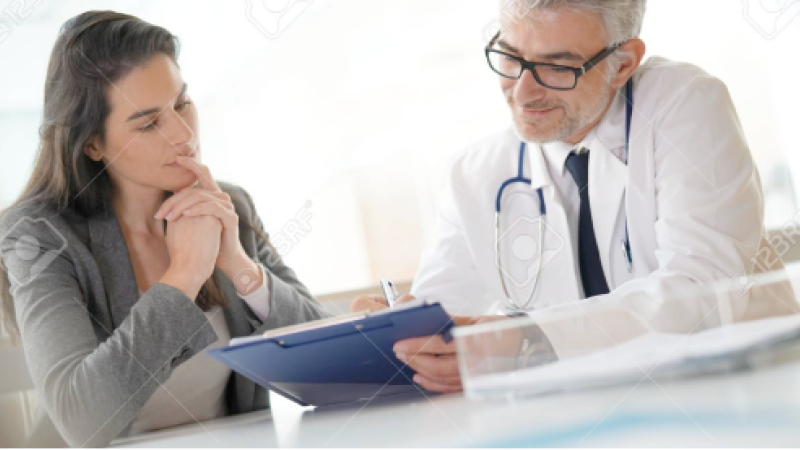 The referenced media source is missing and needs to be re-embedded.
Counselling & Support for Medical Services
Counselling is a form of mental health therapy. It focuses on helping individuals better understand and manage their feelings and emotions. By providing guidance and support, counselling can help you manage your feelings about a situation.
At Blackrock Health, we understand how difficult it can be to deal with aspects of illness both physical and psychological.  The emotional and mental wellbeing of our patients and those affected by their condition is a top priority for us. That's why we extend a support service for our patients and their families who might be in need.
Medical Social Worker
If you're receiving treatment from us, you'll be assessed throughout your care pathway. If your clinical team think you'd benefit from talking to someone, they'll refer you to our medical social work team.
Alternatively, you can always ask a member of your care team to arrange an appointment with the medical social work team. They will be able to help you in all areas from planning your discharge to providing personal support.
Accordion
We offer a number of different support services. These include: 
Counselling 
Support with discharge from hospital and after-care
Access to support groups, respite care, convalescence and long-stay nursing homes 
Information on welfare entitlements
Bereavement support 
Trauma support.
Pharmacy services for inpatients
Our three hospitals offer a prescription service for patients in the hospital. 
We monitor the storage of all medicines. Before releasing anything to our patients, we make sure we have completed all relevant safety checks.
Our dispensaries are registered with the Pharmaceutical Society of Ireland, which is the national regulator for all pharmacies nationally. 
The dispensary can also dispense the medications you need when you're discharged. If possible, these medicines can be brought to your bedside by a member of the pharmacy team. Alternatively, you can collect them from the hospital pharmacy when you leave. This saves you the often stressful trip to the chemist on your way home. Check the pharmacy opening times with your care team. 
Charges are the same as those in any chemist shop. Please note that we do not provide medicines under any HSE scheme - such as GMS, LTI or Hi-Tech.
Accordion
We offer a clinical pharmacy service to all inpatients at Blackrock Health hospitals. This means that every patient staying with us has the chance to speak with a pharmacist about their medication
Our expert clinical pharmacists play a key role for patient safety. We review patient medication plans and then fill your prescriptions. One of their biggest priorities is patient safety when prescribing medication. Your clinical pharmacist will want to know what medication you may already be taking so they can check for any interactions. 
We have a wide variety of clinical specialist pharmacists in areas like oncology, antibiotics and critical care.
Our procurement service ensures that we have all the medicines required for our patients in stock. 
If there are any manufacturing or supply problems with any medicines, we make sure we source alternatives as quickly as possible.
Prior to your hospital visit, please provide us with the detail of your regular medicines. This is so our pharmacists and other healthcare professionals can refer to your medications during your stay.